Today, most people check out reviews or comments before making an order. Looks like you wanna gain more Youtube comments to reach attention? In today's highly competitive landscape, it is crucial to employ a smooth marketing strategy and get a boost on the platform. In this post, let's explore an automation tool called Youtube comment bot that helps you establish a crowd around your channel and succeed in reaching a huge audience. Accordingly, you have the opportunity to appear on the Explore Page and expand your reach.
What is a Youtube comment bot?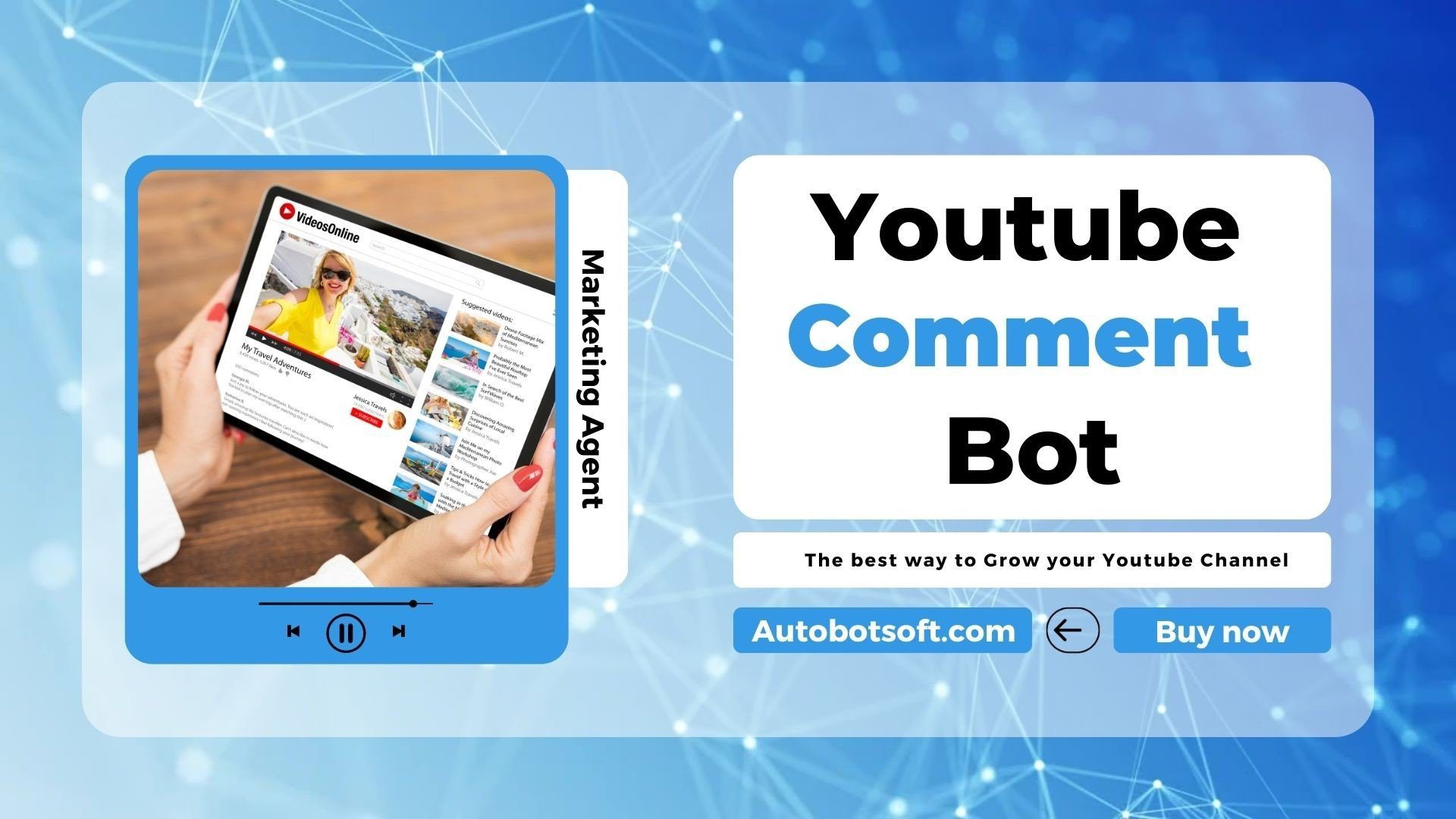 Youtube Comment Bot is known as a tool to help automate the process of doing comments on Youtube. In other words, Youtube bot allows you to insert bulk comments into your target content in Youtube with multiple google accounts. It works as a marketing solution to help establish a strong presence for your Youtube channel. By making good use of this tool, you have the potential to stand out ahead of 2.6 billion Youtube users and get more opportunities to make money on Youtube. This tool also dramatically improves your performance in content promotion and boost metrics such as Reach, Engagement, Watch time in Youtube analytics.
Why do Youtube comments greatly contribute to other metrics?
Does engaging your audience seem to be a bit of a problem? Looks like the ultimate goal you want to aim for is to improve overall engagement. In general, the metrics shown on Youtube analytics play the most important role in the growth of your channel. However, Youtube is not only paying attention to views and hours, other behaviors such as likes and comments will also significantly affect the growth of your channel. Let's dig into the criteria like watch time, view hour or watch time from subscribers to know how to get a boost on the platform.
How Youtube comments make changes to Youtube analytics 
Total watch hours best represents your engagement with your audience. In other words, the longer your audience spends watching a video, the more YouTube might help increase the visibility of your content to potential new audiences. So value this metric every time you see its improvement on your channel. Luckily, our Youtube view bot might help you control this metric. 
Watch time from subscribers
This metric gives you an idea of how interested your fans are in your content. It represents the total number of minutes viewed by the subscriber. Youtube analytics gives you full information about your efforts towards Youtube so that you can further improve your brand. Youtube also recommends content that has a high retention rate, especially engagement from subscribers. This analysis helps you know which videos need improvement to earn more attraction. With that in mind, our Youtube commenter can help you login into multiple Google accounts and add subscribers and comments simultaneously. Looks like it is possible to break boundaries you've never crossed. Whenever you're trying our Youtube automation tool with your content, keep an eye on this metric, and enjoy significant and positive change. Also, if you gain engagement from your audience, then you have successfully built a connection and increased audience awareness of your brand. 
Let's say you have a high view count but that doesn't mean you got the most out of Youtube. Other metrics like reach, engagement and audience will often show what's outstanding and give you a better understanding of how to distribute your content. Again, our Youtube comment bot can also simulate the behavior of real users to stay with you until the end of the video and interact with them. That way, you can also demonstrate that your channel is a valuable source of information and gain long-term value.
If your video has caused a reaction in the form of likes and comments, then it actually has value. Likes and comments can give you the most direct and accurate feedback on how your audience feels about your content. You can see those insights in the Top videos part of the Engagement section, but boosting comments from the start is better for this. When others see your content with lots of comments, they will also immediately react to your channel. That way you are able to have thousands of new engagements such as: views and comments. Besides, videos rank best when a variety of interactions are present. Hence, creating positive evidence and encouraging people to comment is always necessary for those who are looking for a way to get high in search. So instead of waiting for the miracle to come, you should be the creator of the miracle. 
Get a boost with Youtube comment bot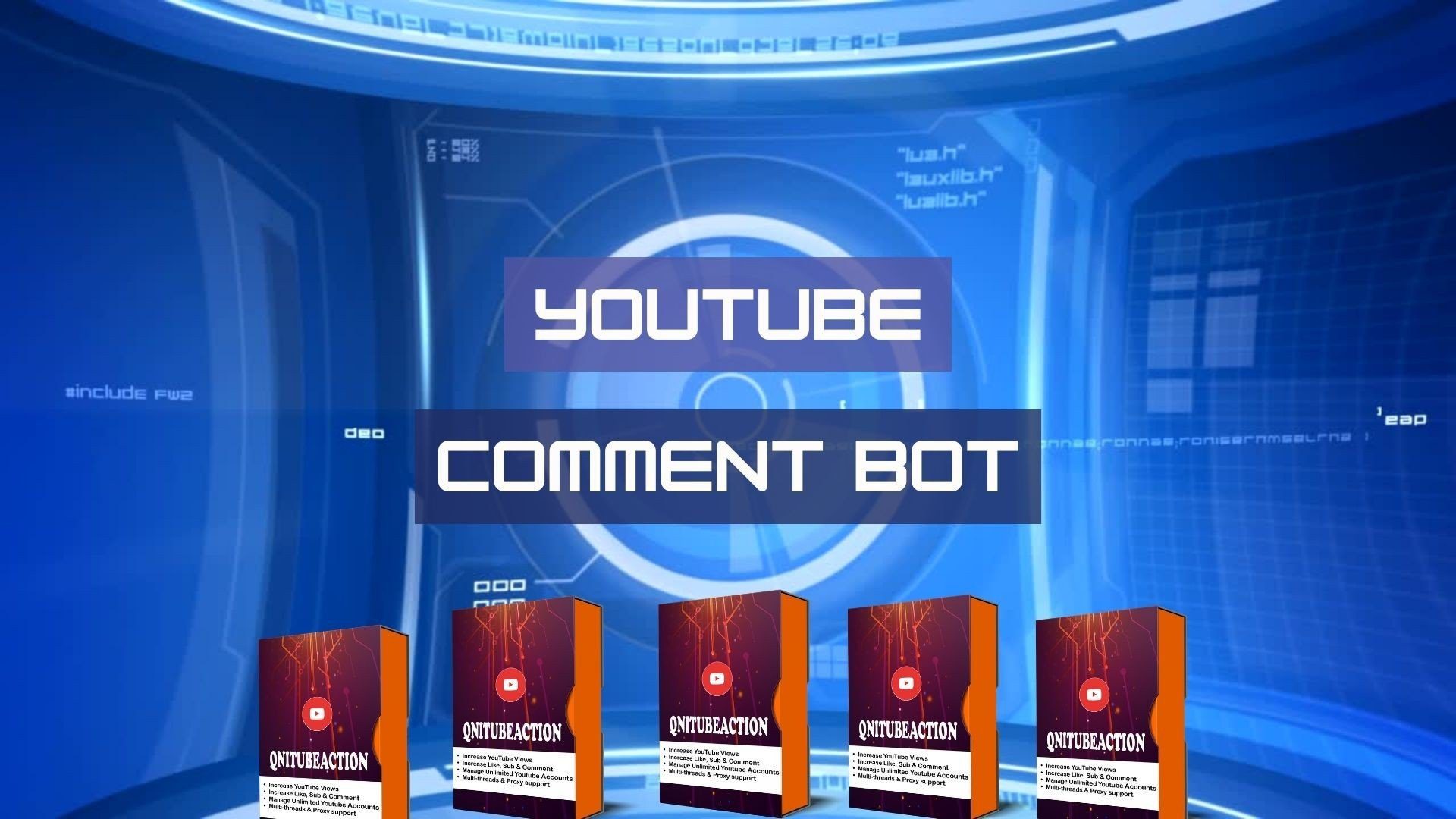 Like other automation tools, our Youtube comment bot also has common features that help you improve your engagement rate and drive traffic to your site. However, it potentially makes a difference from other tools about methods to add views and comments. There are various methods to choose from, however searching your videos through your keyword might be the best. By optimizing your videos through relevant keywords and adding bulk comments, it's more likely that your content will appear in search results. The more comments you have, the higher the visibility of your video. Once users see your video, they will immediately explore and click on your content. Wherever you are, maintaining communication is crucial. Besides, keywords related to your target audience are key for you to maximize your leads and quickly improve SEO. That way, you can also demonstrate that your channel is a valuable source of information and leads to long-term value for your channel.
How can you deal with negative comments on Youtube? 
In social media platforms, It should be easy to handle thousands of good comments. However, remember not everyone agrees or appreciates your content. It is important to stay calm in all situations and not let negative things affect your channel growth. Instead of reacting harshly, you can respond constructively to comments and then improve your product or service if necessary. Not everything, but sometimes some negative comments can contain valuable insights to help you upgrade your brand. Then in the not too distant future you will be able to list those people in your leads. Of course, you can ignore really negative comments and violations of community guidelines on Youtube. Once you encounter situations like this, the Youtube comment bot also helps add multiple comments to cover up the negative parts. This is also how you improve trust from the customers & clients and build loyal fans in no time. 
Ultimately, one of the most effective ways to deal with negative reviews is to build a strong community with a lot of comments and add more value to your audience. 
Thank you for following the post. We hope you have a great experience with our Qnitubeaction.
If you need more information, kindly contact us at autobotsoft.com