Our Multi-browsers tool can help users use multiple accounts with different IP addresses at the same time on one computer.
Outstanding features of Multi-browsers tool – Use multiple browsers and accounts
Can run many browsers with different IPs simultaneously 

Emulate different devices

Can farm multiple profiles at the same time

Auto save cookies and login status on profiles

It is easy to use
How to run Multi-Browsers Tool to use multiple browsers and accounts?
A. Login
When you buy Multi-Browers software, we will provide you with a software link. Download and unzip the Multibrowsers.rar then run the Multibrowsers.exe file to install the software.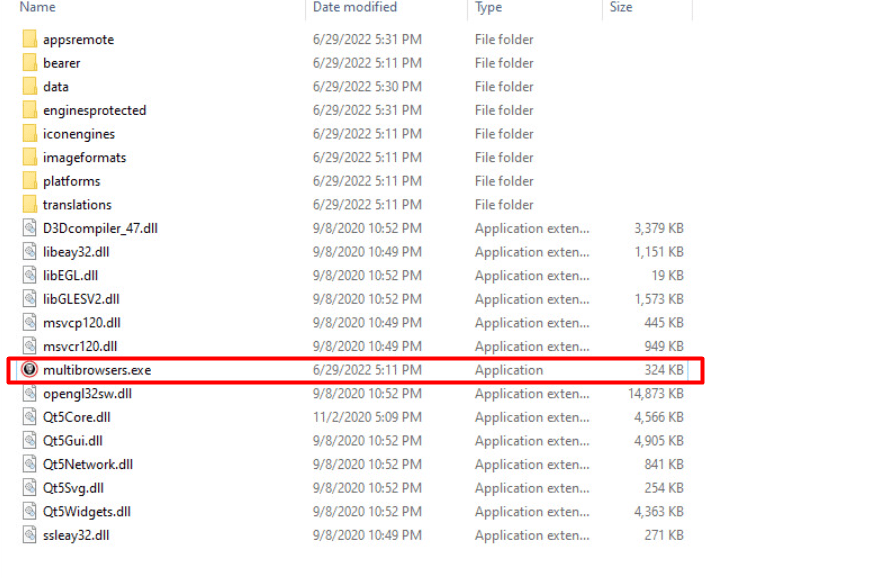 Then, click OK.
You will see the interface of Multibrowser software.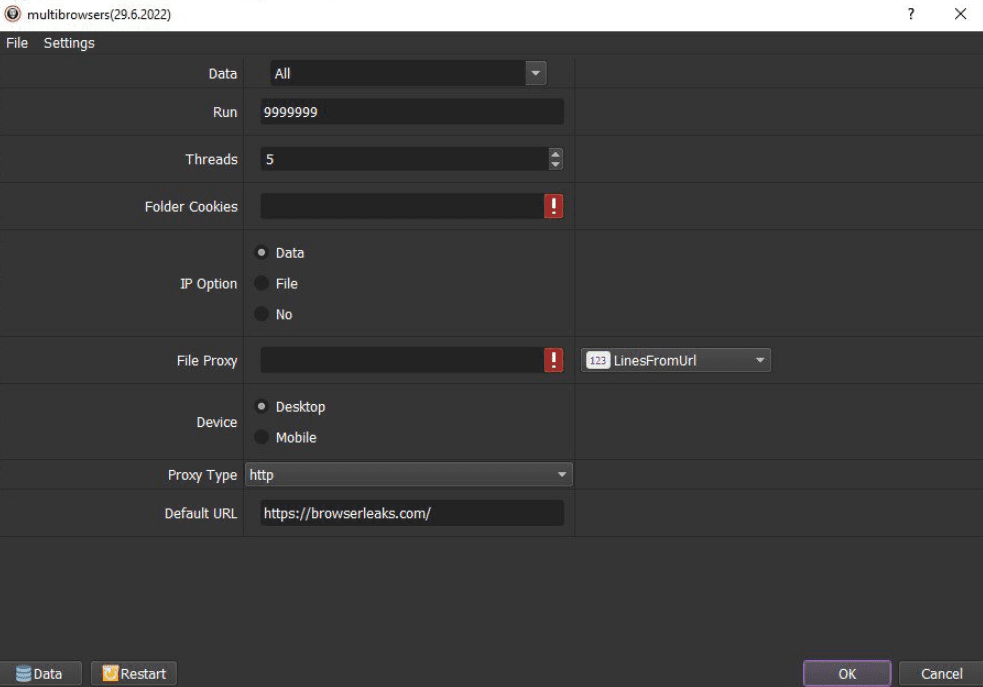 B. How to use Multibrowsers tool? – Run multiple accounts simultaneously 
B1. Data:
>Refer to HOW TO IMPORT DATA to learn how to import data
Note: 
The data imported consists of Name Profile,Proxy,Port,Proxy Username (if any):Proxy Password (if any). Refer to this Template. 
Leave Proxy, Port,

Proxy Username,

and

Proxy Password

blank if you select File or No at IP Option.
In the Data section, select the Group that you want to run.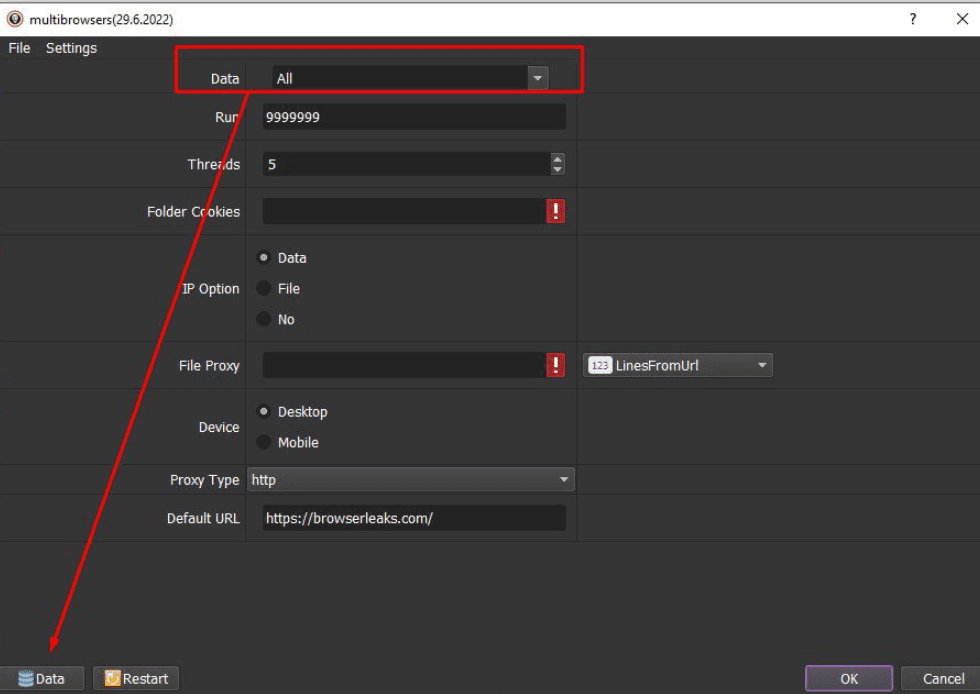 B2. Run: 
This is the number of times that you want the software to run. You can leave it as the default.
Note: If you put "99999", the software will run continuously until you stop it manually.

B3. Threads
The number of threads is the number of tabs, accounts, or windows that run at the same time to use multiple browsers and accounts. Each thread will open a separate browser that has different fingering and IPs.
Provide the number of threads that complies with your computer configuration.

B4. Folder Cookies:
Folder Cookies is a place where the software will store cookies and profiles of the accounts. The software will use cookies and profiles for the next runs without logging into the account again. Create a new Cookies folder on any hardware disk that you want to save cookies and profile and get the path to put into the setting as shown:


B5. IP Option
To avoid being locked out of your accounts, you should use proxies.


There are 3 options for you to choose
Option 1. From Data
At IP Option section, you select Data
Then, you need to import Proxy into Data (please refer to the instructions in B1 section).
Option 2. From File
At IP Option section, you select File
Next, at File Proxy section:
 In case you select Lines From File, you create a text file in which you will put the proxies one per line. Click on   => select the proxy file created.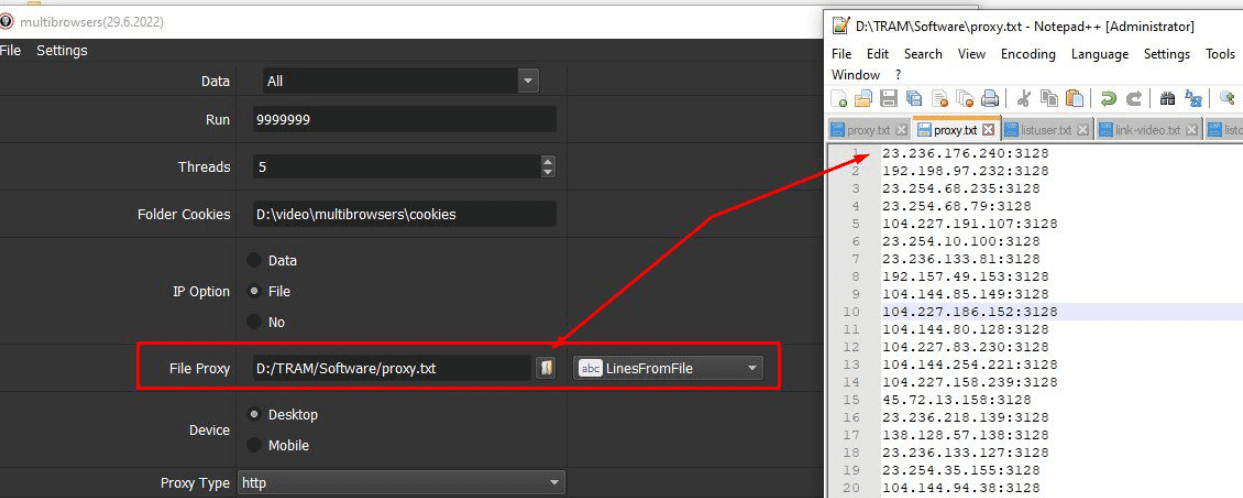 In case you select Lines From Url, you paste the proxy address link into File proxy section as shown

Note:  Proxy format is IP:Port:Username:Password. Leave username and password empty if your proxy doesn't have username and password ( Some proxies work with IP authentication instead of using username and password).
You can rent safe and cheap proxy from this website https://saferproxy.com/
Option 3. No Proxy
If you don't have Proxy, choose No Proxy at IP Option section.
The software will use the IP of your computer to run.
B6. Device
There are 2 options for you to select
You choose Desktop if you want to run computer emulators
You choose Mobile if you want to run  phone emulators
B7. Proxy Type
The software can run 2 types of proxy, consisting of https proxy and sock5 proxy. You need to select the type of proxy that you want to run.

B8. Default URL
You need to enter the website you want browsers to go directly into this section.
For example, if I want the browser to go directly to Facebook, I will enter https://www.facebook.com/ into the Default URL section, then the browsers will go directly to the Facebook.com website.

Finally, click OK to run the software.
to Our Awesome Product now!
Enter your name and your email then click Submit for trial
You can click on Show browser to see how the software runs.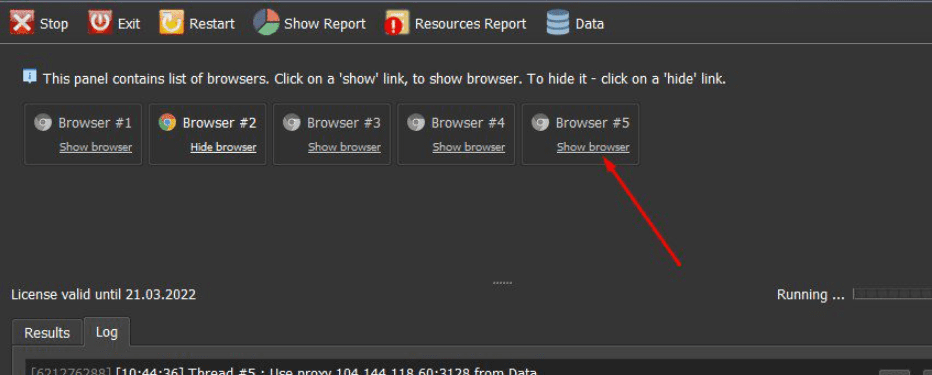 You will see a virtual browser as the following picture: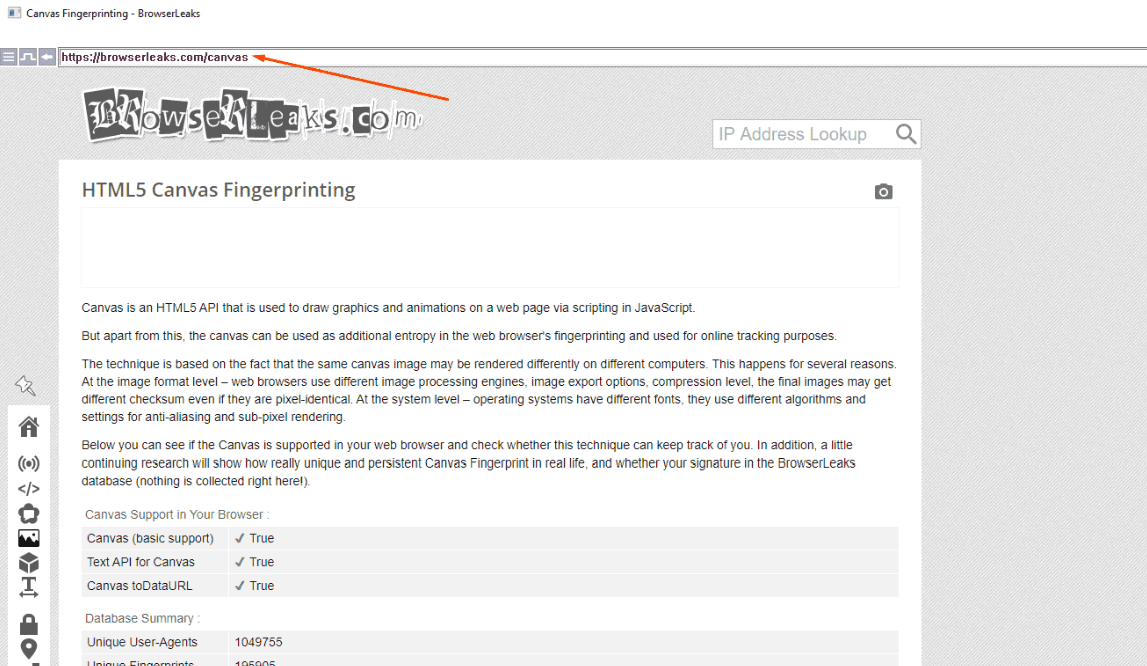 To check the IP address of virtual browsers, please visit Whatismyproxy.com. Next, copy the link address of whatismyproxy.com. Then, you paste the link to each browser.
All software activities are listed in the Log section. You can see how the software is running.
Tutorial Video 
How much does Multibrowser software cost?
Contact info