Increasing YouTube views can help you earn a lot of money. However, with the strict policy from YouTube, views of your video can be dropped dramatically. A YouTube view bot as QniTubeAction can help you avoid view dropping.
How does YouTube count views?
YouTube is one of the most popular video-sharing platforms on the internet. One question that often arises is how YouTube counts views for videos. Now, we will explore how YouTube determines what counts as a view and what factors affect view counts.
Firstly, it is important to note that YouTube has a very specific definition of what counts as a view. According to YouTube's guidelines, a view is counted when "a viewer initiated the watching of a video by clicking on it." This means that a video must be watched for at least a few seconds before it is counted as a view.
However, YouTube also has several measures in place to prevent invalid views. For example, if a video is repeatedly played in a short period of time from the same IP address, those views will not be counted.
Additionally, YouTube uses a complex algorithm to determine which views are legitimate and which are not. This algorithm takes into account factors such as the length of time a video is watched, the location of the viewer, and whether the video was shared on social media.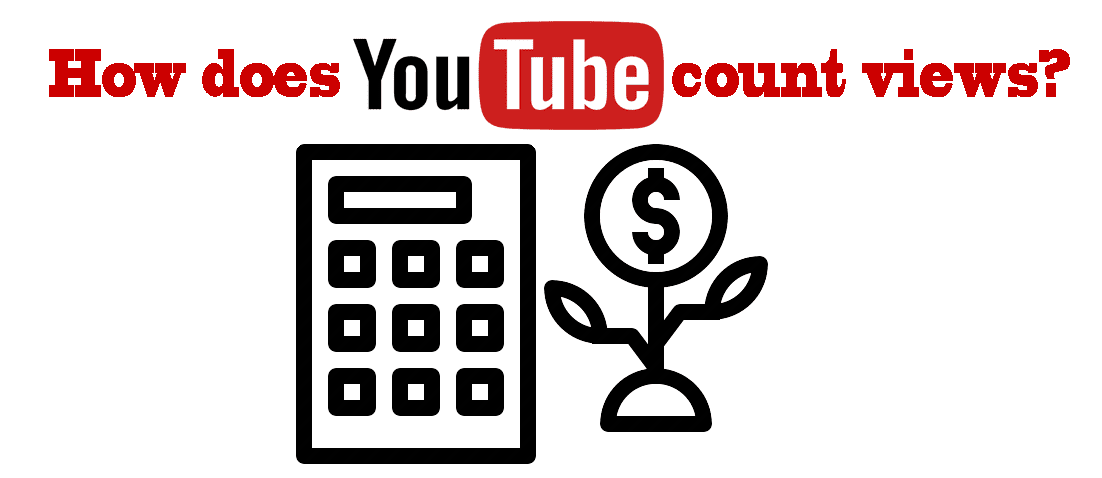 It is also worth noting that not all views are created in the same way. YouTube distinguishes between organic views, which are views that come from actual viewers, and paid views, which are views that are generated through advertising. Paid views can help a video gain exposure, but they do not necessarily indicate genuine interest in the video.
In conclusion, YouTube counts views based on a specific set of guidelines, and employs measures to prevent invalid views. Understanding how YouTube counts views is important for creators who want to track their video's performance and gain a better understanding of their audience.
Popular reasons make YouTube views drop
Here are some of the most popular reasons that make YouTube views drop:
Content Quality: Content is king on YouTube, and if your videos are not engaging or interesting, your views will drop. To maintain your viewership, you need to ensure that your videos are of high quality, visually and audibly. The content should also be relevant and engaging to your target audience. If your viewership has been decreasing, take a hard look at your content and determine what you can do to improve it.
Inconsistent Posting Schedule: One of the best ways to keep your viewers engaged and coming back for more is to have a consistent posting schedule. If you post sporadically, your viewers will lose interest and stop following your channel. Make sure you have a schedule and stick to it. Consistency is key to building a loyal following.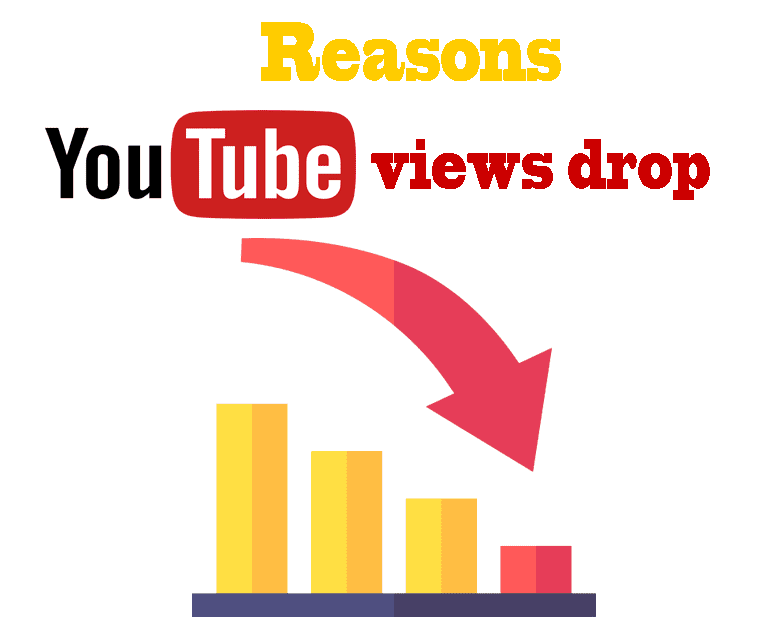 Lack of Promotion: Promotion is essential for increasing your video's views. If you're not promoting your videos on social media, forums, or other platforms, you are missing out on a lot of potential viewers. Take advantage of all the different promotional channels available to you to ensure maximum exposure.
Algorithm Changes: YouTube's algorithm is constantly changing, which can affect your video's visibility in search results. If your videos are not appearing in recommended videos or search results, it could be due to changes in the algorithm. Moreover, YouTube is tightening censorship to prevent users from virtual views, so increasing thousands of views for a video without dropping is a hard job. For example, if you view 1 video on the same IP and Gmail account many times, views will not be counted by YouTube. Therefore, you need a YouTube view bot as our QniTubeAction to increase YouTube views automatically without dropping.
What is a

YouTube v

iew bot? – How does a YouTube view bot work?
If you're a content creator on YouTube, you may have heard about YouTube view bots. These are automated programs that artificially inflate the number of views on your videos. But how do they work, and are they really worth it?
First, we will discover how a view bot works. Essentially, a view bot is a program that repeatedly loads your video in a web browser, giving the appearance of multiple people watching it at once. Some view bots can also generate likes, comments, and even subscribers.
YouTube view bots can open multiple tabs, login many accounts at the same time and generate thousands or even millions of views on a YouTube video. Some view bots are also able to simulate human behaviors and change the IP address of each view to avoid detection.
Refer to saferproxy.com to rent the best proxy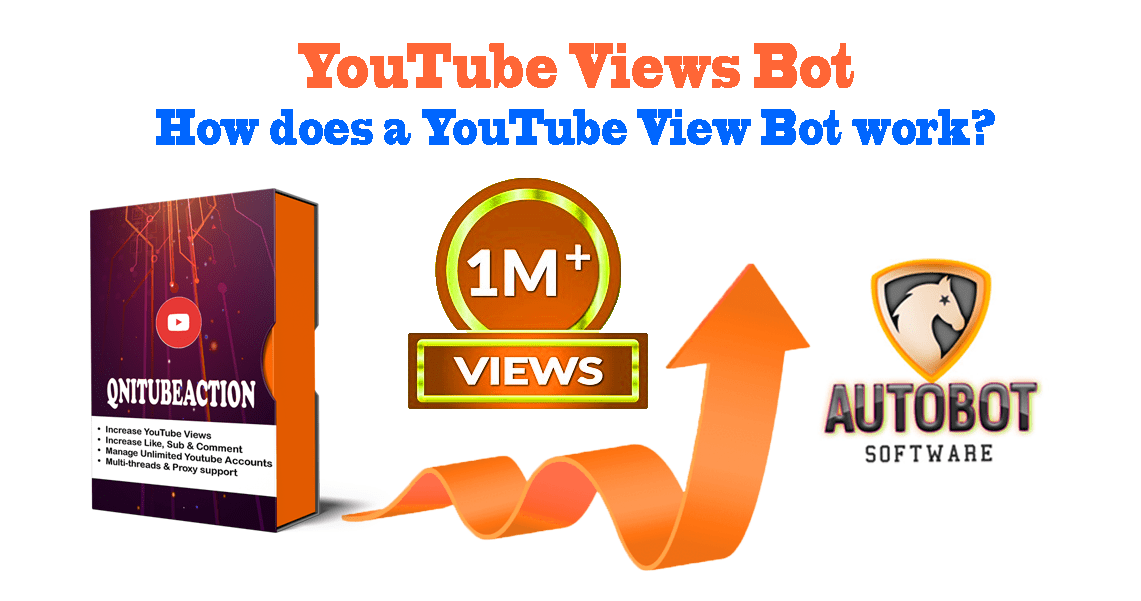 So why do people use view bots? The main reason is to boost their video's visibility and increase the chances of it being recommended by YouTube's algorithm. Videos with high view counts are more likely to show up in search results and on the front page of YouTube, which can lead to more organic views and subscribers.
Using a YouTube view tool is a popular choice for many YouTubers.
Remarkable Features of QniTubeAction – the best

YouTube

View Bot
QniTubeAction is developed by Autobotsoft team with various functions which can help customers to increase YouTube views, likes, subscribers, comments, etc. for their videos as well as their channels automatically. Basically, it will simulate real users' activities with different accounts and IPs.
to Our Awesome Product now!
Enter your name and your email then click Submit for trial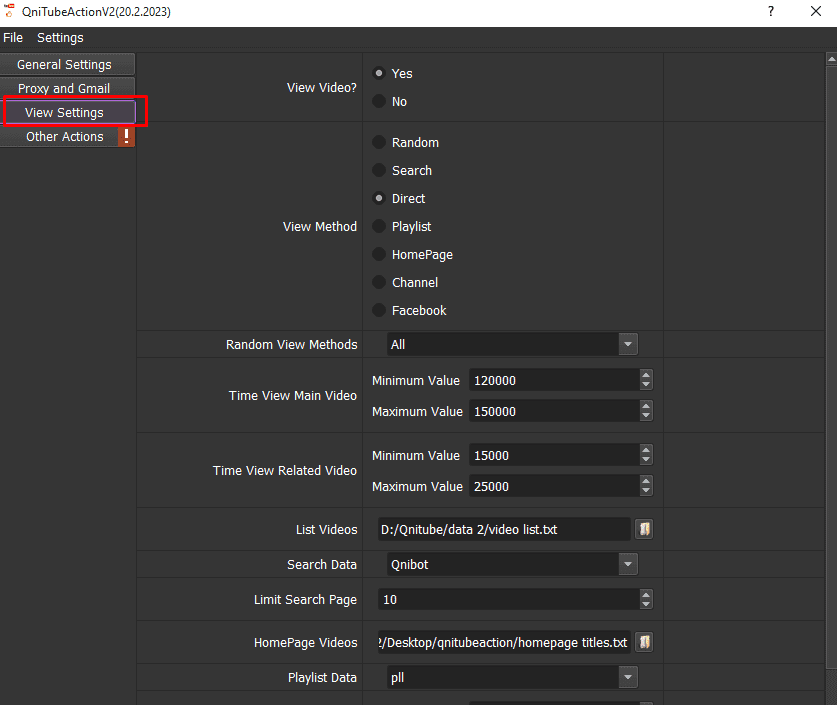 QniTubeAction is the best YouTube view bot with various useful features
Increase YouTube views by using Gmail (Software will login multiple Gmail with different proxies to increase determined views)
Increase YouTube views by various methods

Search: the YouTube view bot will search for the imported keywords and view your video. Search view method is useful for increasing your video ranking on YouTube.
Direct: the YouTube view software will visit the imported links to watch your video.
Playlist: the YouTube view tool will watch videos in the imported playlist
HomePage: the software will visit the homepage, find and watch the videos
Channel: the bot will search and watch videos, then go to that channel to watch random videos
Facebook source: the tool will visit the video link shared on Facebook to increase vies for that video.
You can select Random view method to combine all view methods mentioned above

You can manage unlimited YouTube accounts, YouTube video links

The bot can comment on YouTube videos automatically

Increase YouTube subscribers automatically;

Like your video's  comments

Auto like YouTube videos

Support auto solving captcha

Dislike videos

Support cookies/Profile so that the software doesn't have to log in to Gmail for each run. The software will login to each Gmail account one time to generate cookies and profiles. Next run it will load cookies or profile to run.

Support using proxies or Dcom
 >>Refer to Increase YouTube views using software – QniTubeAction Tool
Thank you for following this article, we hope it will be useful for you.
For more details, kindly contact us at Autobotsoft – Top Marketing Software