More and more people desire to become Youtuber to earn extra money from Youtube. However, in the process of becoming a Youtuber, there are multiple steps that need to be completed. Therefore, if it is possible, you should take advantage of automated tools in some steps such as uploading videos and increasing views to shorten the time of making money online. Today, in this article, we will introduce you to a youtube auto uploader software named Youtube Uploader that allows you to upload unlimited videos with just a few clicks.
Youtube and Youtuber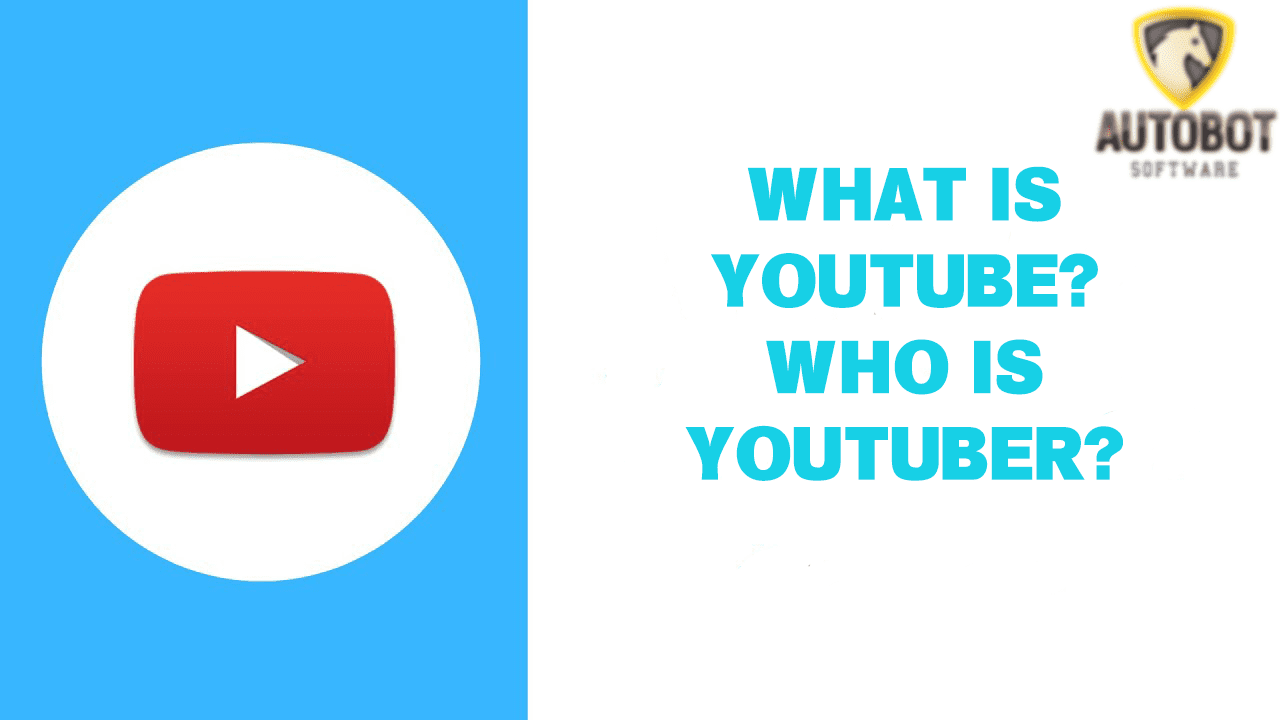 Youtube is one of the greatest music and video-sharing platforms. It is not only an entertaining site, but is also a making money tool. There are multiple popular methods to earn extra income from Youtube such as affiliate marketing, Google Adsense, brand promoting, online selling, and so on. Moreover, Youtube gives everyone more job opportunities with several specific occupations such as KOLs, KOCs, bloggers, and especially Youtubers.
Currently, Youtuber is considered one of the most profitable professions. Simply, Youtube is a free creative platform, so everyone can participate in creating content there and Youtubers also make money by creating content on Youtube. High-quality content, impressive images, and good videography skill are great factors that easily attract viewers. Besides, you should make a difference in the way you edit your videos as well as the content so that viewers can increase awareness of your videos and channel among the thousands of videos on Youtube.
In this 4.0 era, there are many software on the market to help you increase Youtube views, likes, and subscribers quickly as well as upload unlimited videos automatically. You can refer to software of Autobotsoft which is trusted and used popularly by multiple Youtubers.
In the next sections, I will show you how to upload videos manually and provide you with useful information when you use software to upload many youtube videos at the same time.
How to Upload a Video on Youtube?
You are able to upload videos to youtube on some devices like mobile, tablet, or desktop, as long as you have a stable internet connection. Before uploading a video, there is some problem you need to take an attention such as video resolution ( at least 720 – 1080p), hashtags ( enable viewers to find your videos easily), and an attractive thumbnail.
In this article, we will show you how to upload a video on Youtube from desktop. First of all, you need to log in to Youtube, then click on the camera icon in the top right side of the windows, then select "upload video"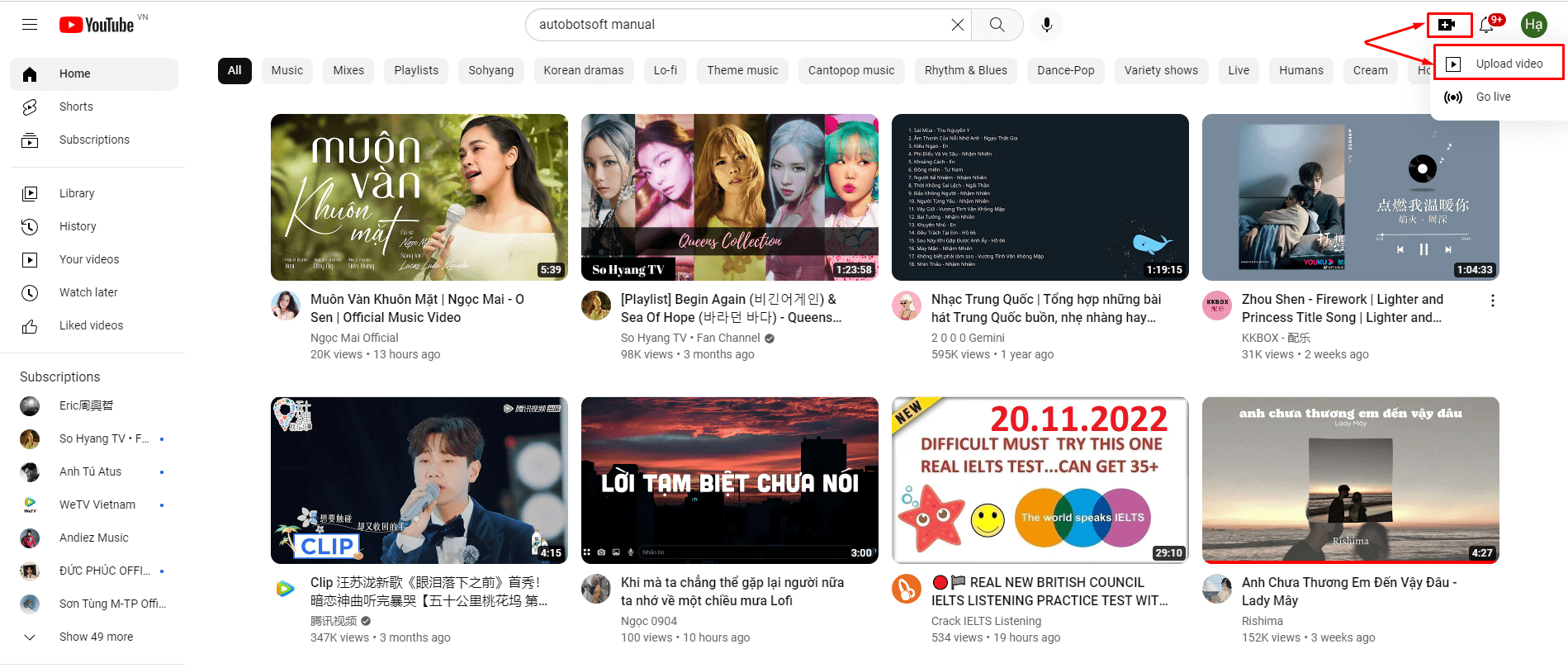 Click on "SELECT FILES" to choose the video file you wish to upload from your computer.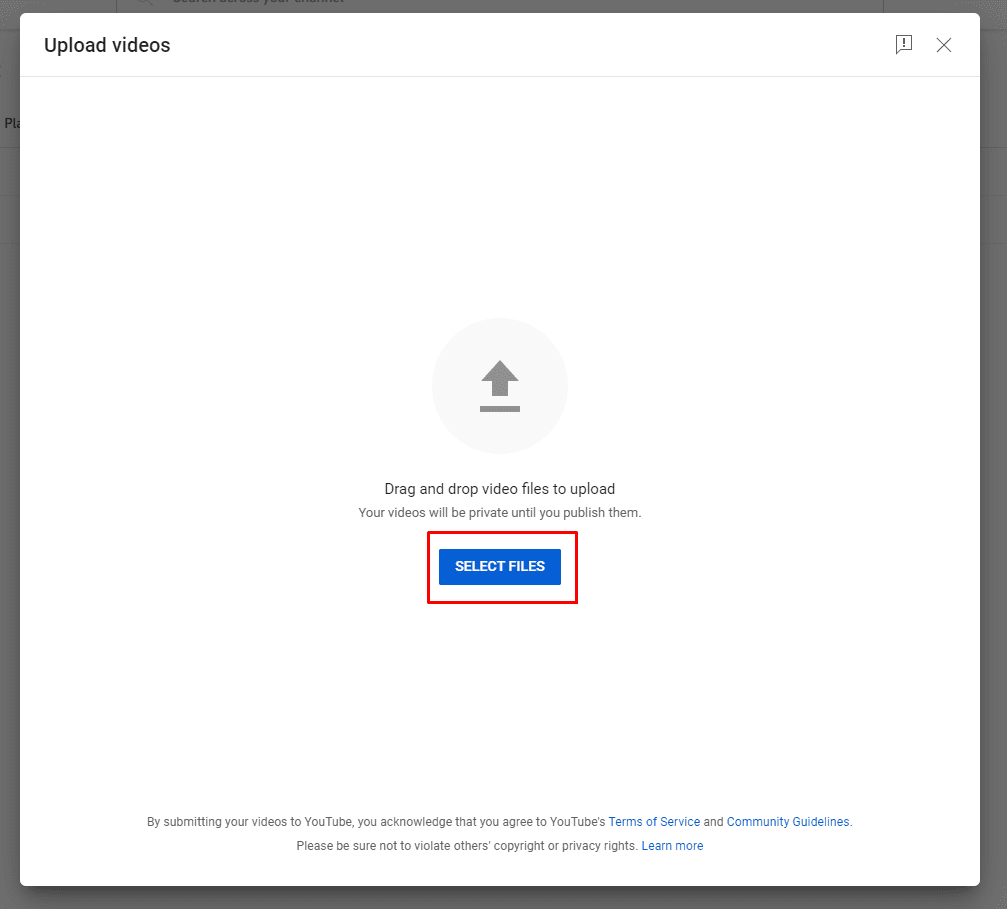 Then add a description and click "NEXT" to come to the next step.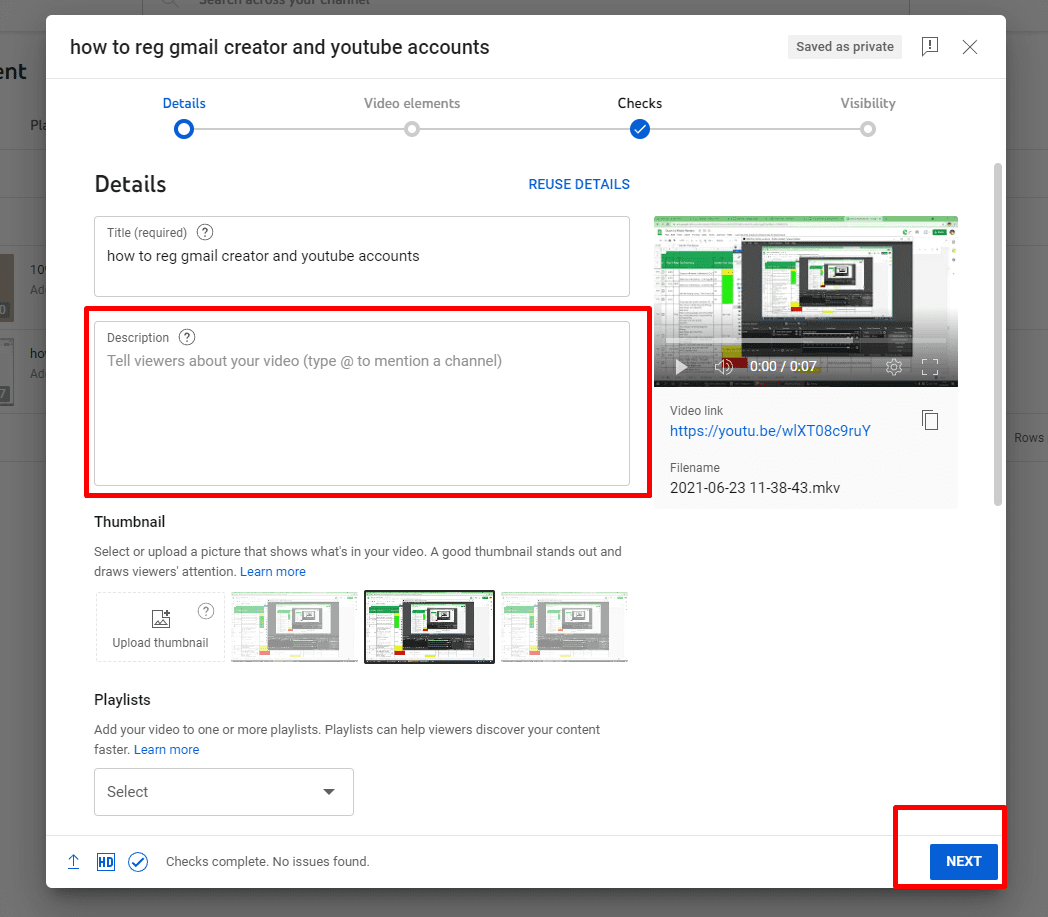 This process finishes with setting up the visibility mode and selecting the "PUBLISH" button.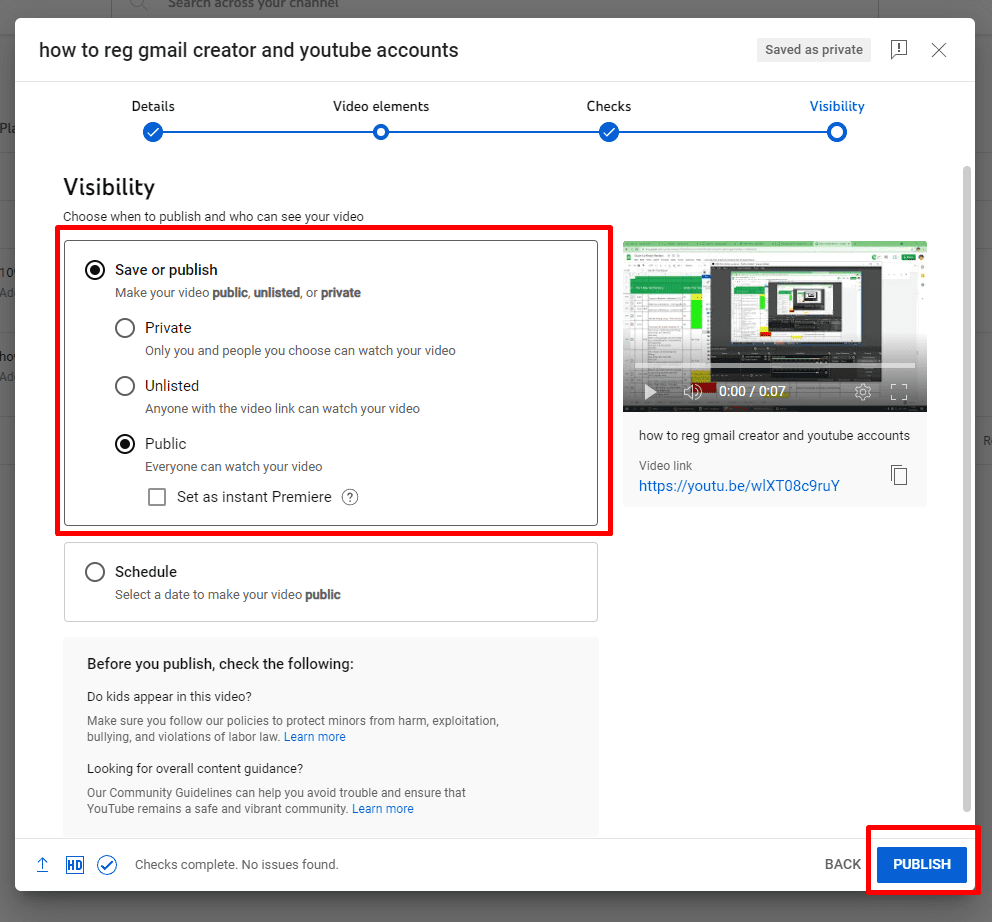 This is a simple process that everyone can complete it. However, if you wish to earn money from Youtube, you need thousands of videos on multiple channels. Uploading bulk videos manually will take so much time, so you need the support of automatic software.
The Reasons Why You Need to Upload Unlimited Youtube Videos
Many Youtubers join in Youtube race with some purposes such as making money, promoting the brand, or looking for a chance to be famous. You need to upload videos as much as possible to have a competitive advantage in terms of the number of videos that viewers can reach. Your channels must make sure the number of videos uploaded as well as the quality of content.
It also helps you increase the visibility of your Youtube channel and access to viewers quickly. If your content is quality and attractive, a large number of viewers will come back in the later videos. This gives you more subscribers and views.
Moreover, you must upload a large number of videos on your channel from the beginning so that your channel gets enough 4000 valid public watch hours and 1000 subscribers within 12 months to turn on the monetization button. This is the first step if you wish to earn revenue from Youtube.
What is Youtube Auto Uploader?
Youtube Auto Uploader is a tool that helps you upload bulk videos on Youtube automatically and save a lot of time and effort. Now in the era of modernization and globalization, everyone always selects products giving them convenience and effectiveness, especially those who work and earn money through social networks.
Before uploading videos on Youtube, you also need a lot of time to do some different steps. For example, you must create consistent content for a long time to increase the recognition of your Youtube channel. Besides, you also need to record and edit videos carefully to create quality videos. Therefore, if there is any tool that can support you upload videos automatically like Youtube Auto Uploader, you should take advantage of it to receive unexpected benefits.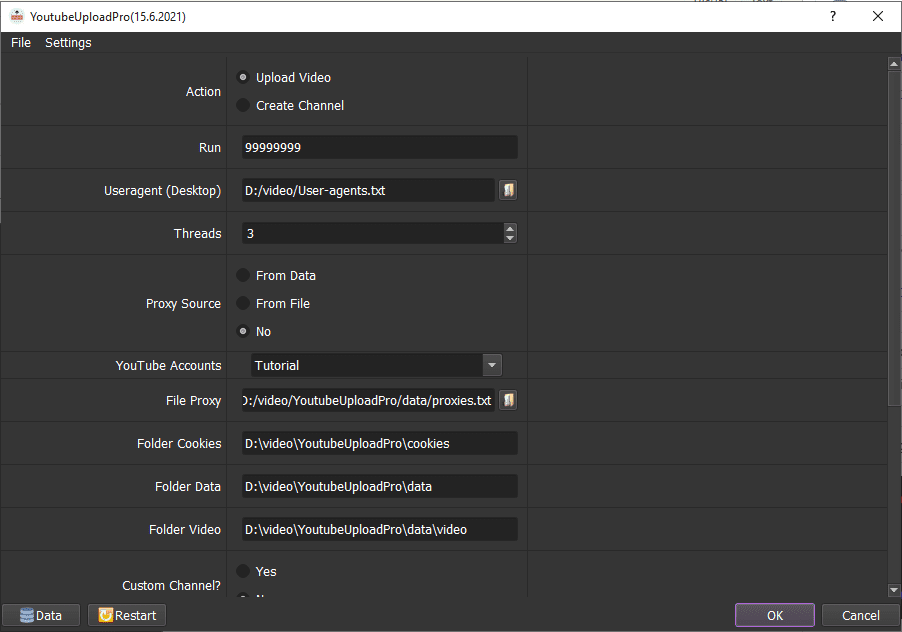 The mass of technology companies has developed several Youtube tools to meet the need of Youtubers. And Youtube Uploader Software is one of the most wonderful bots that you should try using. The software is studied and released by Autobotsoft and gives you diverse benefits with outstanding features such as
Upload videos in bulk to YouTube channels
Emulate thousands of virtual devices
Multi-thread support
Support 4G and proxies
Random delays
Custom title, description, tags, etc.
Support bulk watermark videos before posting to YouTube
Manage multiple YouTube channels and accounts
A large number of videos that you can upload at the same time
Auto solve captcha
Create many YouTube channels
Autosave uploaded video link after uploading
Support cookies and profile to avoid re-login Gmail accounts
We hope this article will be useful for all of you. Thanks for your reading.
For more details, kindly contact us at Autobotsoft – Top Marketing Software