TikTok is a social media platform that has gained massive popularity in recent years, especially among younger users. It's a great place to share creative content. However, it can be also time-consuming to upload videos one by one in the case you want to do marketing effectively. That's where TikTok auto uploader bot come in. This tool allows you to upload thousands of videos to TikTok automatically and safely.
The Popularity of Tiktok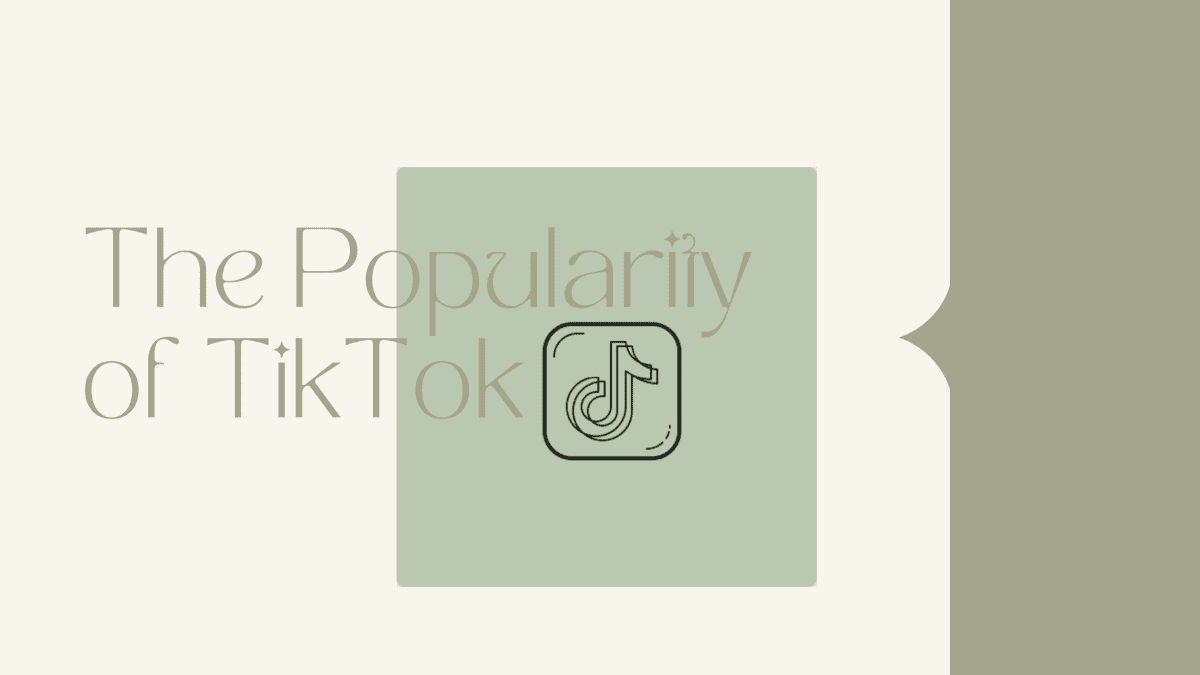 Before coming to the main parts of this article, we will introduce you some information about Tiktok so that you can have a clearer view of this social platform.
One of the main reasons for TikTok's popularity is its ability to facilitate the creation and sharing of viral content. Many TikTok users have gained massive followings by creating videos that go viral and are shared widely on the platform and beyond.
In addition to its user-generated content, TikTok has also attracted a large number of celebrities and brands, who use the platform to connect with their fans and promote their products and services.
TikTok's popularity has not gone unnoticed by other tech giants. In late 2020, the US government even considered banning the app due to national security concerns, leading to a bidding war for the app's US assets between Microsoft and Oracle. In the end, Oracle won the bid and became TikTok's "trusted tech partner" in the US.
Despite its controversies, TikTok's popularity shows no signs of slowing down. Its unique blend of entertainment and social media has made it a go-to destination for millions of users around the world.
What is a TikTok Auto Uploader Bot?
TikTok auto uploader software allows users to automatically upload bulk videos to the TikTok platform. You are able to insert multiple TikTok accounts and set up some basic steps and then schedule the uploading of videos at regular intervals or activate the tool to run whenever you want.
In terms of what a TikTok auto uploader bot does, it essentially automates the process of uploading videos to the platform. You no longer have to manually upload each video to every account. Instead, you can focus on creating and curating their content, while the bot handles the task of uploading bulk videos to Tiktok.
Some TikTok bots may offer additional features like the ability to set specific tags or hashtags for each video or to interact with other users on the platform through comments or likes.  These features can help users to reach and engage with their target audience better on TikTok.
Overall, TikTok auto uploader bots are designed to make the progress of uploading videos more efficient for users. This can be especially useful for businesses or individuals who want to increase the brand awareness and boost their job on TikTok without having to spend a lot of time on the task of uploading videos.
Top 3 Benefits of Using a TikTok Auto Uploader Bot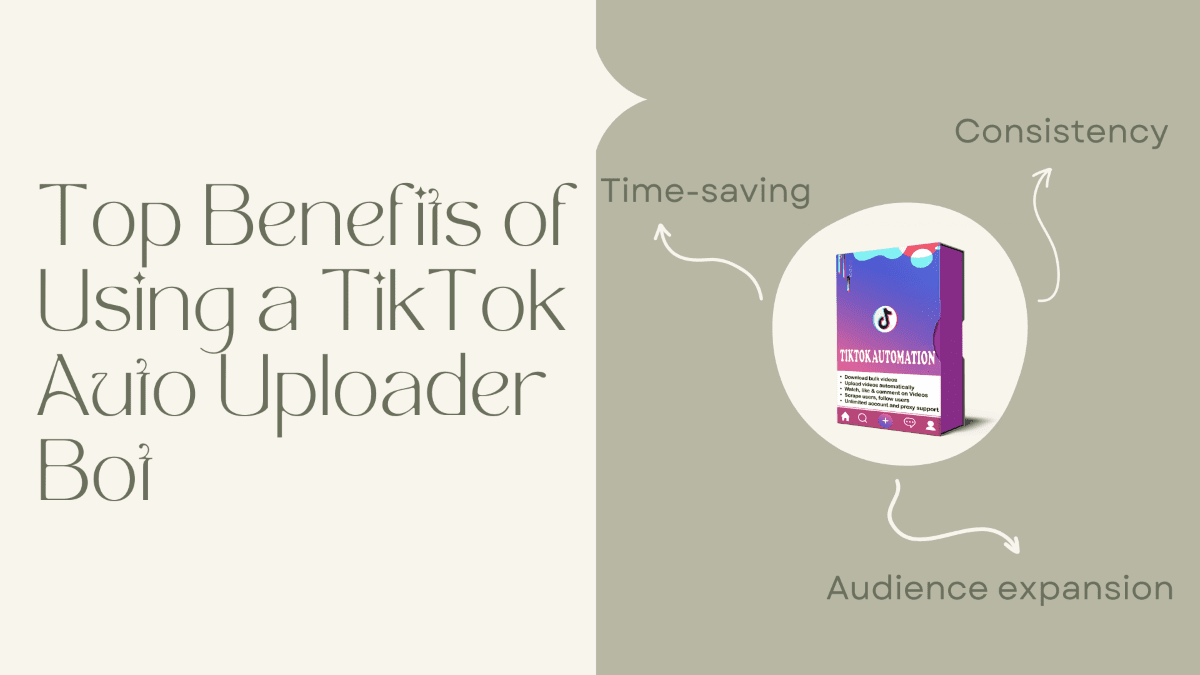 Time-saving with Tiktok auto uploader tool
One of the main benefits of using a TikTok auto uploader bot is that it can save users a lot of time and effort. Instead of manually uploading each video to the platform, you can use the Auto Uploader Bot to upload thousands of videos at once.
Manually uploading bulk videos to the platform can be a time-consuming task, especially marketers who do not want to spend a lot of time and resources on the task of uploading videos manually and wish to post multiple videos regularly.
By using a TikTok auto-uploader bot, users can simply select the videos you want to upload. Then the tool will upload unlimited videos with just a few clicks. Besides, the bot also takes responsibility for uploading the videos at the designated times, freeing up users to focus on other jobs.
Consistency
Consistency in posting is another benefit of using a TikTok Auto Uploader Bot. By scheduling posts in advance, you can ensure that you have a consistent presence on the platform, which is important for building a loyal following and increasing engagement on your account.
Posting constantly can also help you grow your brand and establish yourself as an authority in your niche. Besides, by regularly putting out high-quality content that resonates with your audience, you can build trust and credibility.
Using a TikTok Auto Uploader Bot allows you to plan and strategize your content in advance, rather than trying to come up with something on the spot. This can help you avoid gaps in posting and maintain a constant existence on the platform.
Reach a larger audience
The last benefits is the ability to reach a larger audience on the platform. By uploading more content more quickly, you have a higher chance of being discovered by new users and increasing your visibility on the platform. This can be especially beneficial if you're creating a lot of content or managing multiple TikTok accounts.
However, it is also important to create high-quality content that resonates with your audience and engages them. By using a TikTok auto uploader bot in conjunction with a solid content strategy, you can effectively increase your reach on the platform.
Nowadays, there are multiple kinds of Tiktok auto uploader bots. However, in this article, we will give you a tool that is used popularly and received the trust of many people – TiktokAutomation software.
Tiktok Bot – The Outstanding Features of TiktokAutomation
We realize the demand of many individuals and businesses that consider Tiktok as a marketing tool. Thereby, we have launched a Tiktok bot named TikTokAutomation. After that, we have continually updated more and more functions intending to give users more choices and great experiences when using the software. Besides, this software can also play role like a TikTok auto commenter, a TikTok follower bot, or even a TikTok account creator. 
There are several outstanding features of TikTokAutomation that make it a useful tool for users of the platform such as
Upload videos to thousand of accounts quickly
Emulate multiple different virtual browsers
Auto sign up bulk TikTok accounts using Google Accounts
Boost views, likes, comments to your TikTok channel
Support mass follow account or follow list of users
Auto comment on user videos, spin-tax support
Scrape users who commented on videos
Manage unlimited accounts
In conclusion, the outstanding features of TikTok automation make it a valuable tool for you looking to build your presence on the social platform and connect with a larger audience. And moreover, it helps you save a considerable amount of time in uploading thousands of videos to many TikTok accounts at the same time.