Tiktok is one of the most popular social networks nowadays, similar to Facebook, Instagram, Twitter, etc. If you usually relax on social networks, you certainly know what follows is. By the way, have you thought about becoming a KOL or earning money on TikTok media in the future? If your answer is "Yes", the first thing that you must have, is a TikTok channel with lots of followers. And this is not easy, so let's read this article to know how to boost followers in bulk using TikTok Follower Bot. 
The Benefits of Having a Million-Follows TikTok Channel 
TikTok is known as a music and social network platform with over a billion users per month, on which users post 15-second music videos to attract a lot of viewers.
Although it was born after Facebook and Instagram, in a short time, it has left them behind with 104 million downloads.
So TikTok network gives us many advantages. TikTok does not only help you increase interaction with followers, but it also supports you when you do business on this platform.
But if you want your business to be better, your TikTok account must be more quality and reliable. The more followers, the more awareness and engagement. This will help you maintain a certain number of viewers for each video posted as well as the number of likes and comments. 
As you see, increasing TikTok followers will help you reach many different groups of customers. And online businesses on TikTok are also more efficient. 
A TikTok account with thousand or millions of followers will also help you quickly become a KOL, KOC, or Influencer. 
In conclusion, a million-follows TikTok channel not only help you make money on Tiktok, and promote your own business, but it also helps you become a famous person.
That's a reason why questions like how to increase followers quickly are always highly searched on the Internet. So do you know how to increase your followers fast and save money? Come to the next part to know!

How to Increase TikTok Followers Quickly and Money-Saving?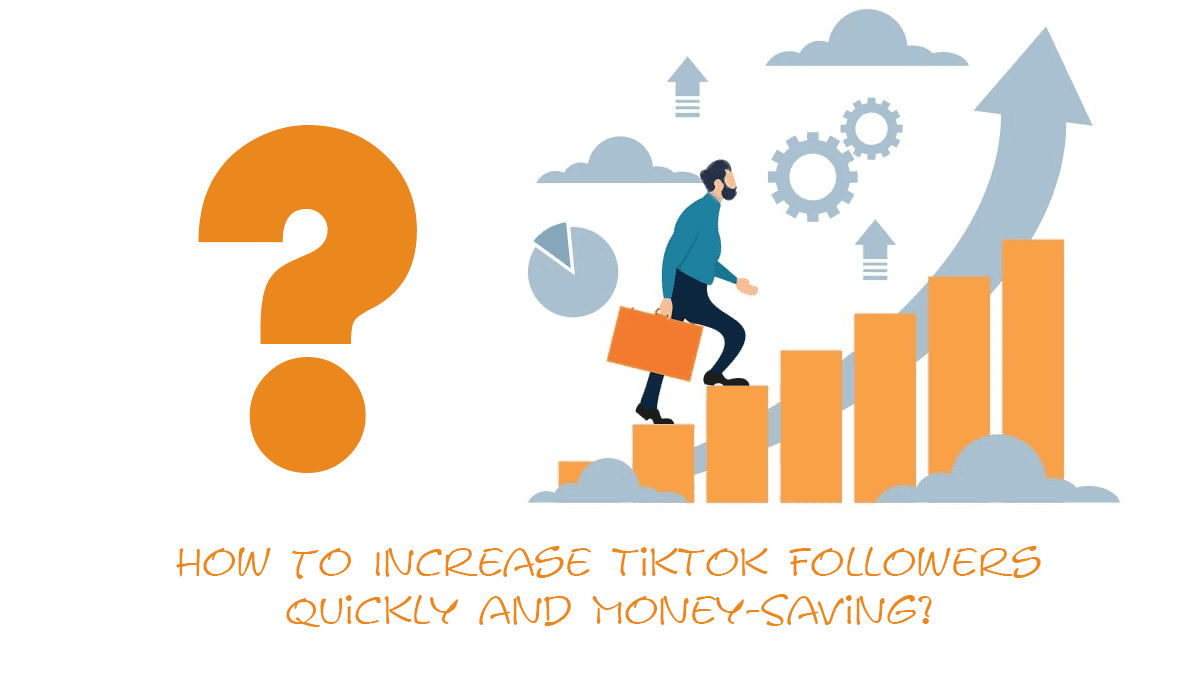 Nowadays, the need for increasing TikTok followers is higher and higher. So, more and more TikTok growth services appear and the most popular service that users select is to buy TikTok followers.
However, you will not know exactly where to provide service is the best and the most reliable. If you choose the wrong service site, your TikTok account will lose points and even will be banned in the worst case because of violating TikTok's regulation.
So, I think the safest and most money-saving way for increasing TikTok follows that you should use is TikTok Follower Bot (known commonly as TikTokAutomation). This software is very easy to use and the interface is simple, so you don't worry if you don't know more about IT. Besides, it also saves the budget to promote and advertise the brand. 
Moreover, if you use this bot, you can decide the number of follows and who you want to follow back each day. This helps you build a strong background and attract users' interaction at the beginning.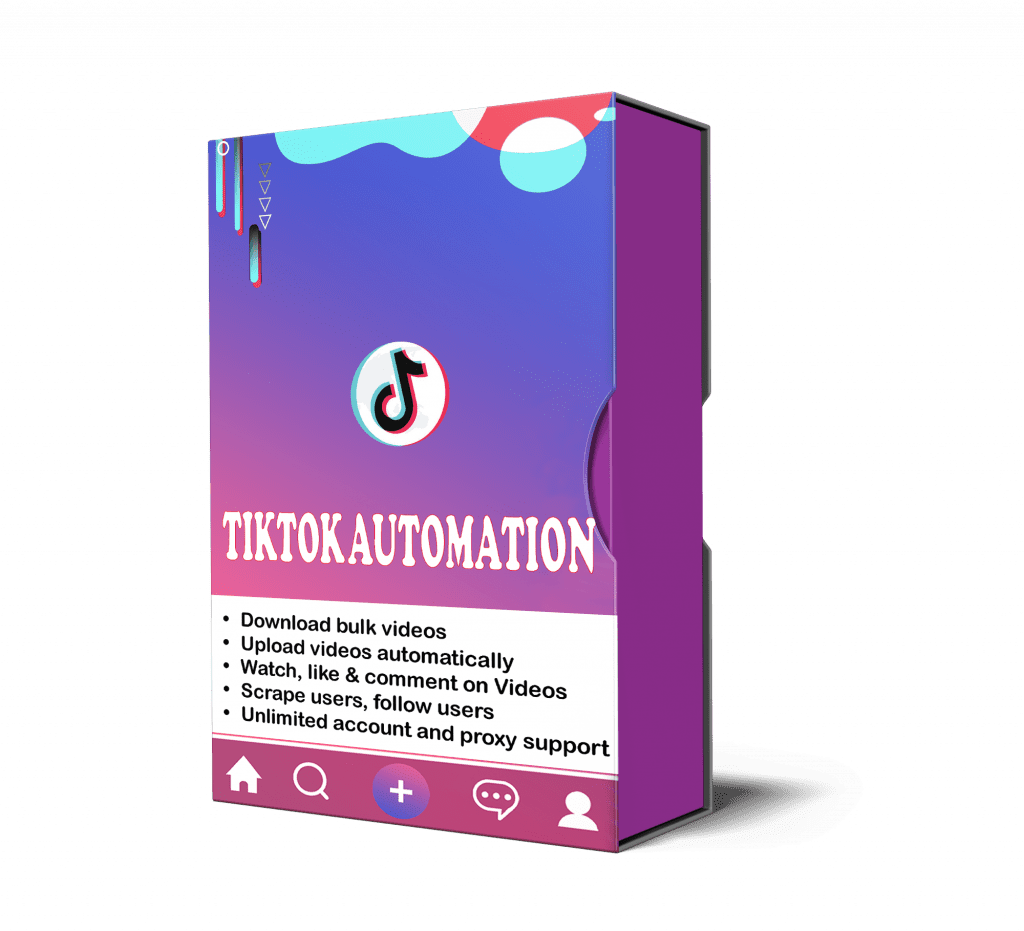 As I mentioned above, this software will help you increase followers in a quality and reliable way. So many people are choosing this tool in their process of developing TikTok accounts. Because besides supporting increasing follows auto, it also has a lot of different functions. 
Major Functions of Tiktok Follower Bot: 
Auto enhance views, likes, comments and follows, and have human – stimulations that help you prevent dropping interactions.

Auto follow the list of accounts that you want. You can follow yourself's account by tool or follow others to increase interaction.

Save TikTok videos without a watermark or logo and the videos' quality is still good.

Help you create TikTok accounts in bulk and auto-login by registered gmails.

Auto upload mass videos which helps you save time more than uploading manually.

Help you auto-check profiles of accounts at the same time. 
This is the interface of TikTokAutomation after opening the unzipped software.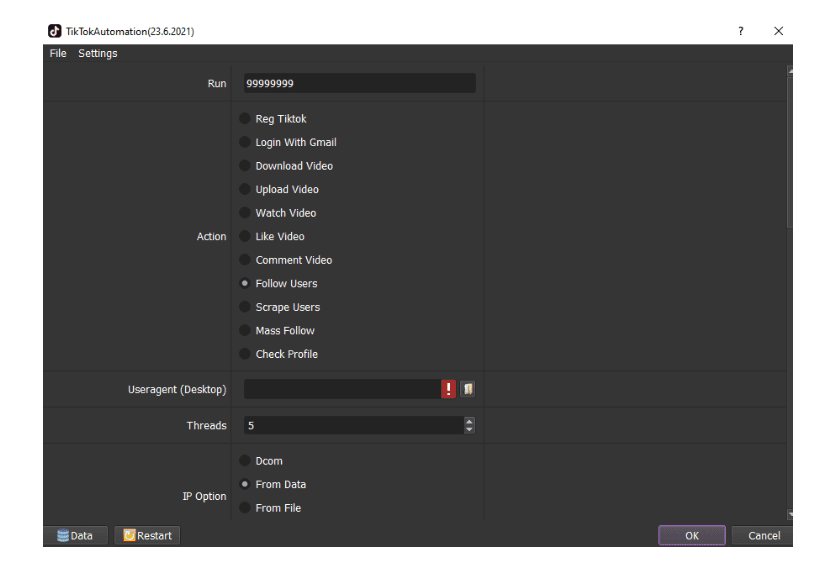 You can refer to the tutorial how to use TikTok Bot on our website.
Thank you for following this article, we hope it will be useful for you.