TWITTER AUTOMATION TOOL - TWITTER SOFTWARE FEATURES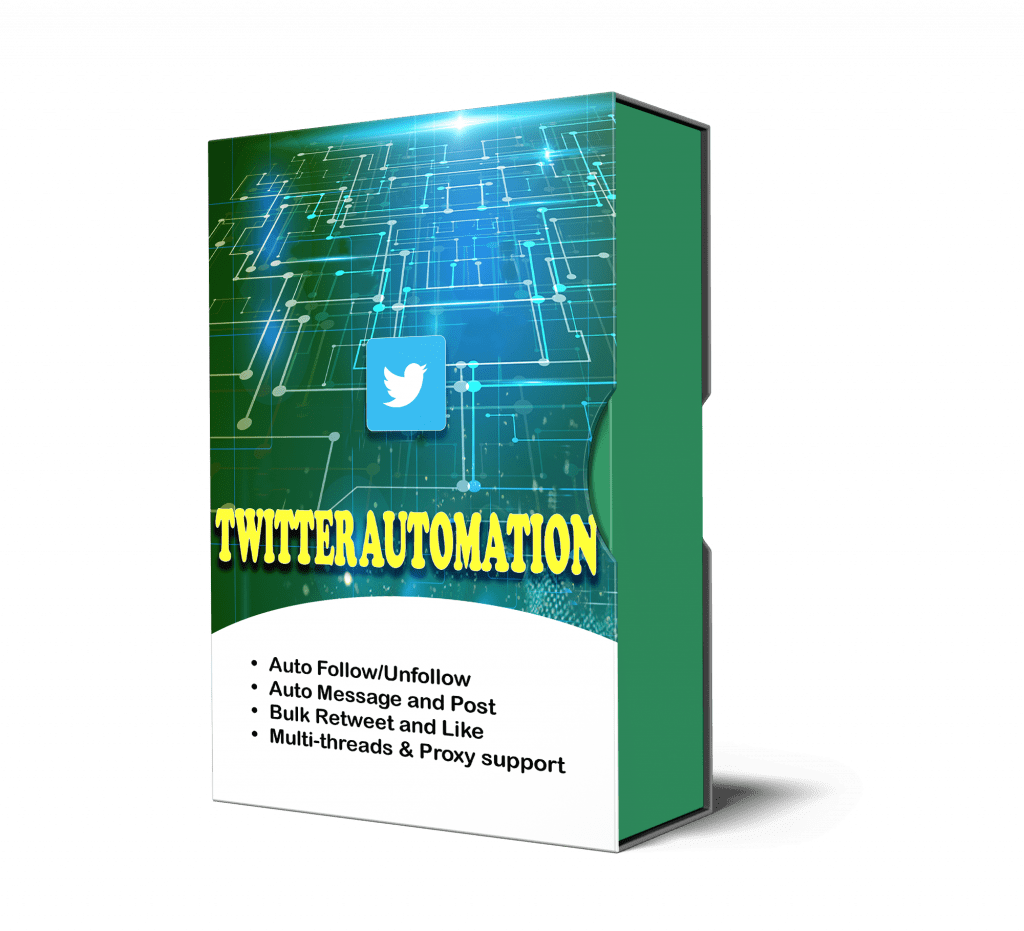 to Our Awesome Product now!
Enter your name and your email then click Submit for trial
WHY YOU SHOULD CHOOSE AUTOBOTSOFT SOFTWARE?
PRICING PLANS FOR TWITTER AUTOMATION
Tutorial how to update avatar, BIO and website for Twitter accounts automatically
Tutorial how to scrape followers of Twitter accounts - Twitter Auto Scraper
Tutorial How to auto follow and unfollow Twitter users in a list - Twitter auto Follow bot
Tutorial how to increase follow and likes on Twitter - Twitter Mass Like and Mass Follow
Twitter auto Liker and Twitter auto replier - Auto Like and reply user's tweet on Twitter
Twitter Mass Replier - Manage unlimited Twitter accounts to reply a Tweet
Twitter auto Retweet tool - Mass Retweet for Twitter Posts
Tutorial how to send message to followers on Twitter - Twitter auto DM Bot
Tutorial How to Post Tweet on Twitter Automatically - Twitter Auto Uploader
Auto mention random Twitter users on Tweets - Twitter auto mention bot
How many computers can install this software with one license key?
Each license can be used on 2 computers. When you need to change to another machine, please contact the admin to reset the license
What kind of proxies can we use?
You should use residential proxy to create Facebook accounts. You can buy Residential proxy from Saferproxy.com
How many accounts can be created in this software?
This software can account unlimited accounts. With a strong computer, you can run many threads at the same time to speed up the process.
What does the software save Cookies for?
Cookies can be used in software that supports to use cookies without having to re-login to avoid being asked for verification when logging in to a strange device.
19.02.2023
February 19, 2023
08.02.2023
February 8, 2023
Fixed
Phone verification when login
10.12.2022
December 10, 2022
23.11.2022
November 23, 2022
28.10.2022
October 28, 2022
19.10.2022
October 19, 2022
Added
Mention Twitter Usernames on Reply
Fixed
Register with Google
Added
Add function "Message list of users"
Fixed
Fixed post Image&Text
22.12.2021
December 22, 2021
27.09.2021
September 27, 2021
Reply to User's Tweet in bulk
Fixed
Reply to User's Tweet in bulk
13.12.2020
December 13, 2020
Increase Likes for Tweeter post
Added
Increase Likes for Tweeter post
Auto Follow/Unfollow on Twitter
Added
Auto Follow/Unfollow on Twitter
18.02.2020
February 18, 2020