Nowadays, more and more people want to become YouTubers because it gives Youtubers a big earning. If you want to make money from Youtube, you must get a thousand subscribers and 4.000 view hours. And if you are an experienced Youtuber, you still must maintain the number of stable subscribers. So regardless of whether you are a newbie or a professional Youtuber, increasing Youtube subscribers is so essential. And in this article, I will show you some free methods to increase Youtube subscribers.
What Is Youtube Subscriber?
It is the number of viewers clicking subscribe button on your Youtube channel. This can help you notify automatically to subscribed viewers when you post new videos on Youtube. Increasing subscribers will give Youtubers many benefits:
Turn on the monetization function
Enhance trust in Youtube channel
Increase Youtube views and ranking
Build brands
Top Effective Ways to Increase Youtube Subscribers Freely
Fulfill channel information
There are some things you need to do perfectly from the beginning. This not only helps you gain the trust of viewers but also creates your professionalism.
Avatar and cover image are the first impressions when someone comes to your Youtube page. You should not copy photos on the Internet. Let's make a unique avatar and cover image by yourself.
Besides, in the channel description part, you can introduce something about yourself and your experience. You should attach your links to the blog, social network accounts, and your email. They are very essential if there is someone who wants to connect with you.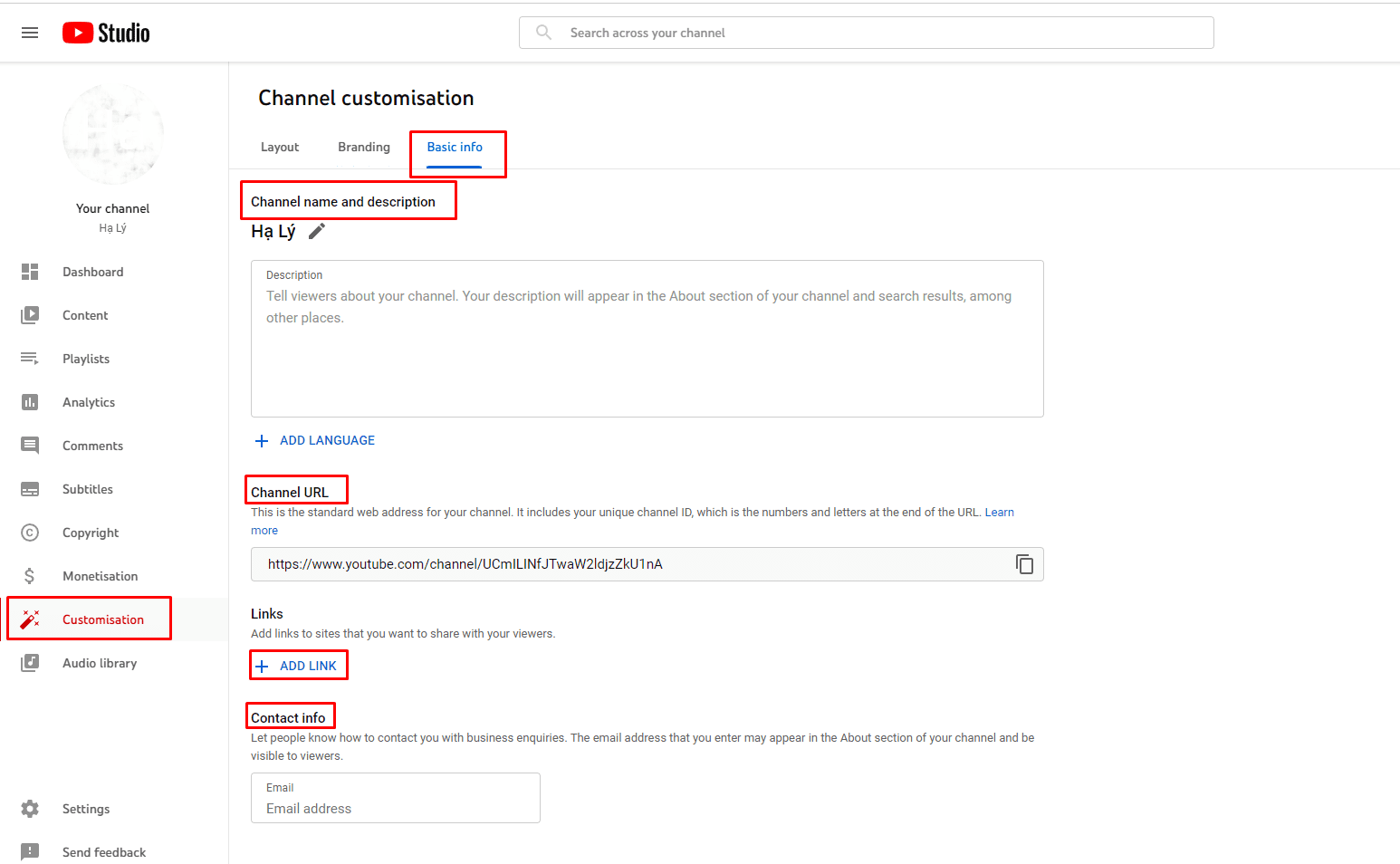 Optimize video content 
In the first period, you should choose a niche and concentrate on building content. Then you can optimize video content through the below actions before uploading it on Youtube:
Leak some details of the next video at the end of each video
Upload videos regularly with at least 2-3 videos weekly
At the end and beginning of videos, you should let a message like a call to action for subscribing to the channel
Create intro videos 
The intro video is the starting of video, the time of the intro does not need too much. But it must create an impression for your youtube video.
You can make intro videos by yourself, hiring freelancers or software like Adobe After Effects, Filmora 9, LightMV, Renderforest, Wideo, etc.
Take advantage of the ending of videos
There are some parts that you can add to the ending of videos:
The latest videos or playlists that have related content
Call to action for clicking subscribe to channel or attach subscribe button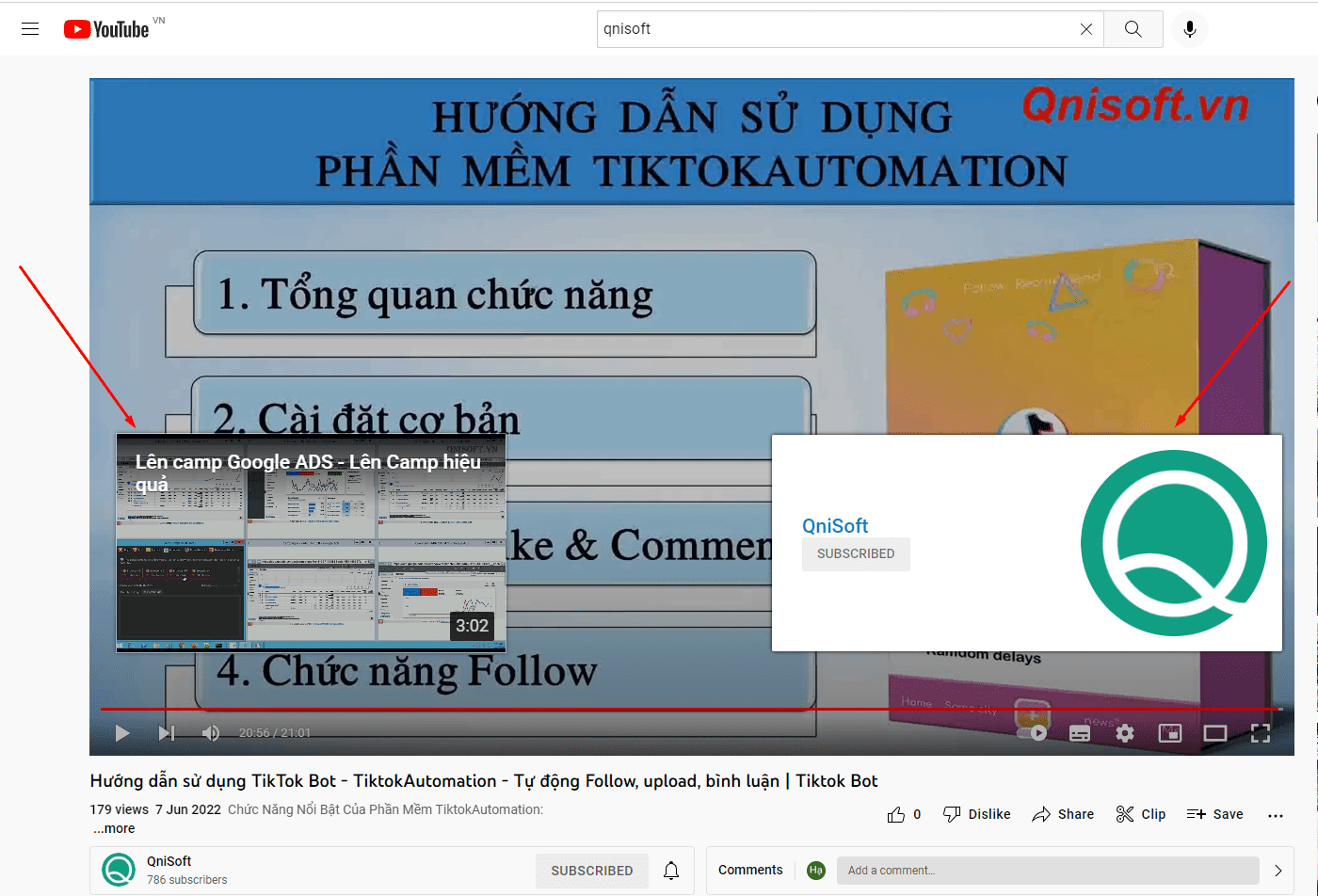 Interact with viewers 
Making good interactions with viewers will help you get more subscribers. And there are many ways to connect with audiences:
If you have a stable number of subscribers, you can host giveaway events.
Livestream and make QA events
Subscribe to other channels if they also support you and leave positive comments below your videos
The easiest method is to like and reply to comments
Connect to other channels
When you cooperate with other Youtubers, both will support together to become more popular. This is a co-development relationship. Some ways you can try with your partner:
Join in each other's videos: share tips, share lifestyles, do anything together, make QA videos, etc.
Mention each other when making videos about related topics
Promote your Youtube channel on all your social networks
On your social accounts, you can often post some articles concerning your videos and attach Youtube links. This helps you attract more viewers and increase subscribers effectively. Especially on Tiktok platform, you can post on Tiktok some short-cut videos from your Youtube channel.
Make videos to celebrate the memorable number of your subscribers
This is one of the most effective methods to increase Youtube subscribers. You can livestream to share this happy moment with your viewers. And share with them about the process of gaining silver, golden or diamond play button.
SEO Youtube channel
Through SEO, your videos and channel will get a higher rank on youtube searches. You can do some basic ways below:
Attach keyword to title, description and hashtag
Optimize videos content
Find out keywords and trending keywords
Create special and impressive thumbnail
All these methods above are free, you can read and infer to develop you youtube channel. Besides, if you want to save time, you can use youtube subscriber software. They will help you shorten the process of increasing youtube subscribers.
I hope this article is useful for all of you. Thanks for your reading.
For more details, kindly contact us at Autobotsoft – Top Marketing Software