If you do not want to be attracted by the viral video based platform and series of a-million views content, you should not go to TikTok. Every day, millions of videos are uploaded to TikTok and it shows no sign of slowing down, even for a second. According to statistics, there are nearly 700,000 new users on TikTok daily and 30.8 million daily active users. TikTok, whether for personal or business purposes, has a strong appeal as there are so many ways to make money on TikTok. However, after you have chosen TikTok as a place to grow and generate revenue, then you need to understand its monetization requirements. More importantly, how much does TikTok pay after being in line with the monetization policies? 
TikTok Monetization requirements
First, you need to check out the TikTok Creator Portal to see if yours is eligible for monetization. Also, the monetization programs for you are also available in this portal. Accordingly you will find the program that best suits you and work to meet the requirements that your TikTok does not yet have. Besides, here are some basic requirements that every TikTok has to be eligible to enable monetization:
Region: TikTok Creator Fund is launched to the US and some EU countries such as: UK, Germany, Italy, France and Spain.
Age: Creators must be at least 18 years old to participate in the TikTok Creator Fund.
Your TikTok: Your TikTok is in good standing and adheres to the TikTok Community Guidelines and Terms of Service.
Engagement: Your profile should have a minimum of 10,000 followers and 100,000 video views in the last 30 days.
Content: You need to consistently produce original content that is in line with the TikTok community guidelines and is suitable for advertisers but not reproduce or copy any content.
Adherence to monetization policies: comply with all TikTok monetization policies, including not engaging in scams, hate speech or other harmful practices, strictly comply with copyright intellectual property.
Once you meet these requirements, you may apply to join the TikTok Creator Fund, which pays creators for their content based on factors such as video views, engagement, and overall performance on the app.
How much does TikTok pay with a million views? 
Although it is not available in many countries, the term "creator" has been taken over TikTok. If you're on Facebook, you just need to be in 3rd place, then in TikTok you need to be first, because TikTok has a stronger virality than anything else. Initially, let's consider the amount you can potentially earn from the TikTok Creator Fund. 
1. Benefits of TikTok Creator Fund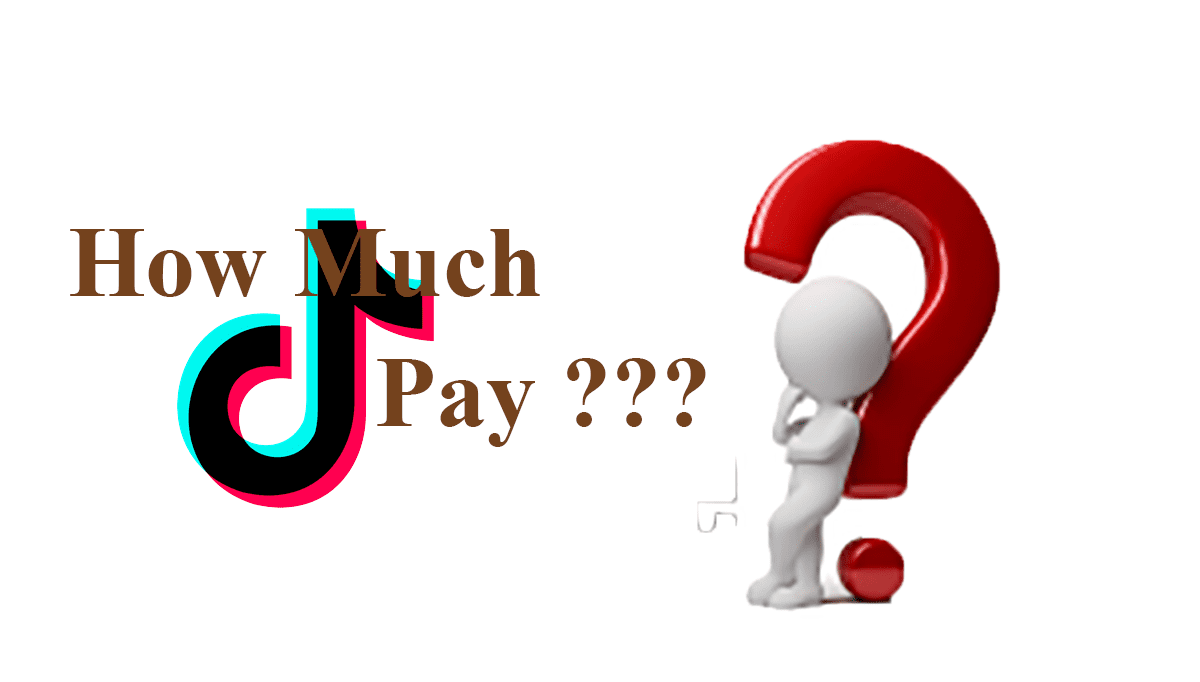 Currently, the number of people participating in this fund is also insignificant because the compensation rate is not worth the effort they put in. For example a video with 21 million views, you only earn about $350. Basically, It is estimated that the Tiktok Creator Fund pays about $2-4 per 1,000 views equivalent to $20-$40 per million views. This amount is much lower than other platforms, especially Youtube. Hence, content creators would use other methods to make money on TikTok. However, the fund acts as a push to keep users stay longer with the app and engage in more activity. Nearly 60% of users say they feel inspired after watching videos of creators. Then although the rewards for creators are relatively low, this fund also gives you a number of benefits as follows:
Monetization: This is a great way to monetize your content and convert your creativity's passion to a compensation that TikTok can pay for.
Rank your content with higher visibility: TikTok's algorithm often prioritizes showing content that has high engagement and makes your content reach more audience. This also boosts the number of followers and increases your reach on the app.
Access to Tools and Resources: Fund members have access to additional resources and tools to improve the quality of your content such as analytics and editing tools. This facilitates you to improve the quality of your videos and engage your viewers more effectively.
Growth opportunities: Joining the Creator Fund also gives you access to a community of other creators who are also part of the program. This is a great chance to connect and grow, as well as enhance brand presence and gain more compensation.
2. How to meet TikTok requirements for getting remuneration that TikTok can pay for
In addition to the basic regulations about age and region, it's important to know how to produce content and increase engagement for your profile and content.
2.1. How to create content effectively for monetization
Keep it short and engaging: TikTok videos are typically no longer than 60 seconds, so make sure your content is precise and to the point.
Use trending sounds and hashtags: Incorporate the well-used sounds and hashtags while creating content (where relevant). This helps your videos get discovered by more audiences.
Be authentic: TikTok users value authenticity, so you should produce videos with your real personality. You also will not be able to monetize TikTok with reproduced or copied content, re-customized content, etc.
Invest in a more compelling visual: Use striking elements like filters, transitions, and effects to make your videos stand out.
Upload videos regularly: Consistency is key on TikTok and other platforms. Posting regularly not only helps improve your social personality but also engages your audience and raises your ranking.
Engage with your audience: Always respond to comments and messages, and engage with your followers. This helps build a strong community around your content, especially a loyal fan base.
Collaborate with other creators: Collaborating with other TikTok creators helps expose your content to new audiences and leads to increased engagement.
2.2. Increase engagement (followers and views) using TikTokautomation tools
After creating a high quality content, you need to reach at least 10,000 followers and 100,000 video views. If you are new to TikTok, it is so hard for you to have this large number of interactions. In order to do that, we have a TikTok bot that provides you with abundant resources from creating bulk TikTok accounts and automatically increase TikTok engagement such as: follows, likes, video views, comments, etc. The bot enables you to manage multiple accounts and promote your brand account with high performance and different IPs. Accordingly, you are able to make your profile become more valuable, meet TikTok monetization requirements easily and know exactly how much TikTok pays you. 
2.3. Outstanding features – TikTokAutomation 
No matter what your path is, our tool will go with you with great features and functions:
Provide security using thousands of virtual web browsers and unique fingerprinting
Auto Register Unlimited TikTok accounts and use them to promote your TikTok;
Help you upload bulk videos instantly or on a schedule for content persistence;
Easily reach thousands of followers with multiple browsers and Mass Follow function;
Boost TikTok views and satisfy TikTok's requirements for monetization;
Support you in getting more organic views with Auto Like function;
Gain more new audience and make your live go viral using Auto Comments to videos;
Find your target audience – Scrape TikTok users that did comment on videos;
Customize time spent with TikTok (watch time) to simulate real behaviors;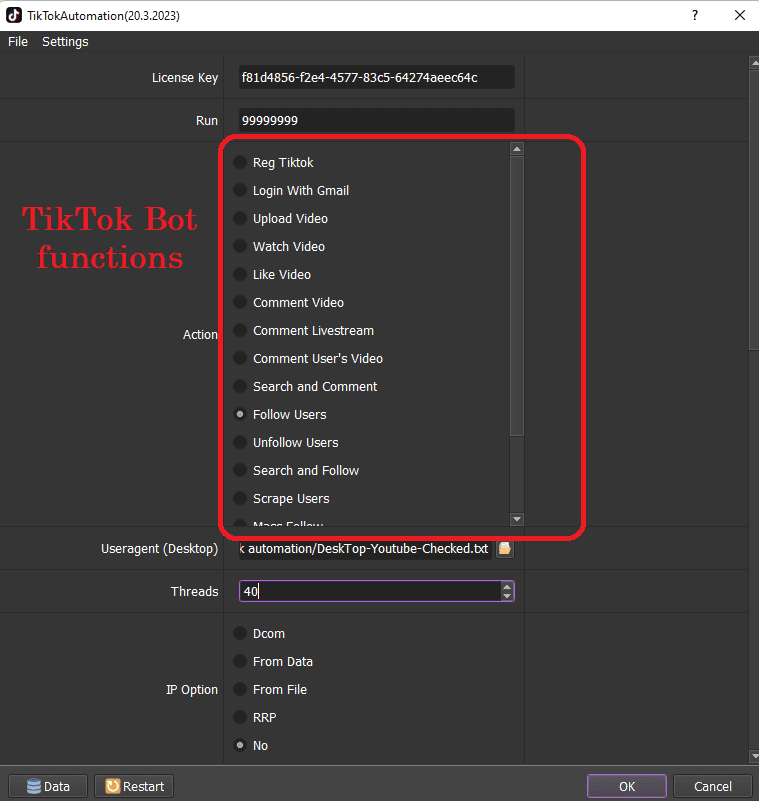 In conclusion, TikTok bot is a great resource for creators looking to increase their popularity and wanna discover the power of persistence. While it saves you a lot of time and effort, TikTok bot is the most effective tool to promote your brand and raise your earnings. Along with adding value to your followers, it drives long-term success on TikTok.
The prospect of making money from TikTok and the revenue that TikTok can pay for
TikTok promises a better future since the app continues to thrive and draw more users. As TikTok continues to change pop culture and the world, it is expected that more brands and advertisers will seek to leverage the platform to reach their target audience. This allows creators to monetize your content through sponsored posts and branded content.
In addition, TikTok is constantly updating new features and tools for members of the TikTok Creator Fund. The app is also testing new ad formats, such as in-app shopping, providing new opportunities for creators to earn revenue.
Furthermore, as the app expands globally, TikTok Monetization is likely to become even more profitable as brands look to reach audiences in different countries and cultures. As the app continues to innovate and expand its services, monetization will no longer be difficult.
All in all, TikTok opens up a bright future for you and your creators with the ability to build a strong following and produce engaging content. Let's join us with our TikTokAutomation to understand exactly the phrase "How much does TikTok pay per a million views". 
We hope you find this article helpful. 
For more details, kindly contact us at Autobotsoft – Top Marketing Software