YOUTUBE SHORTS VIEWS BOT FEATURES - QNITUBESHORTS SOFTWARE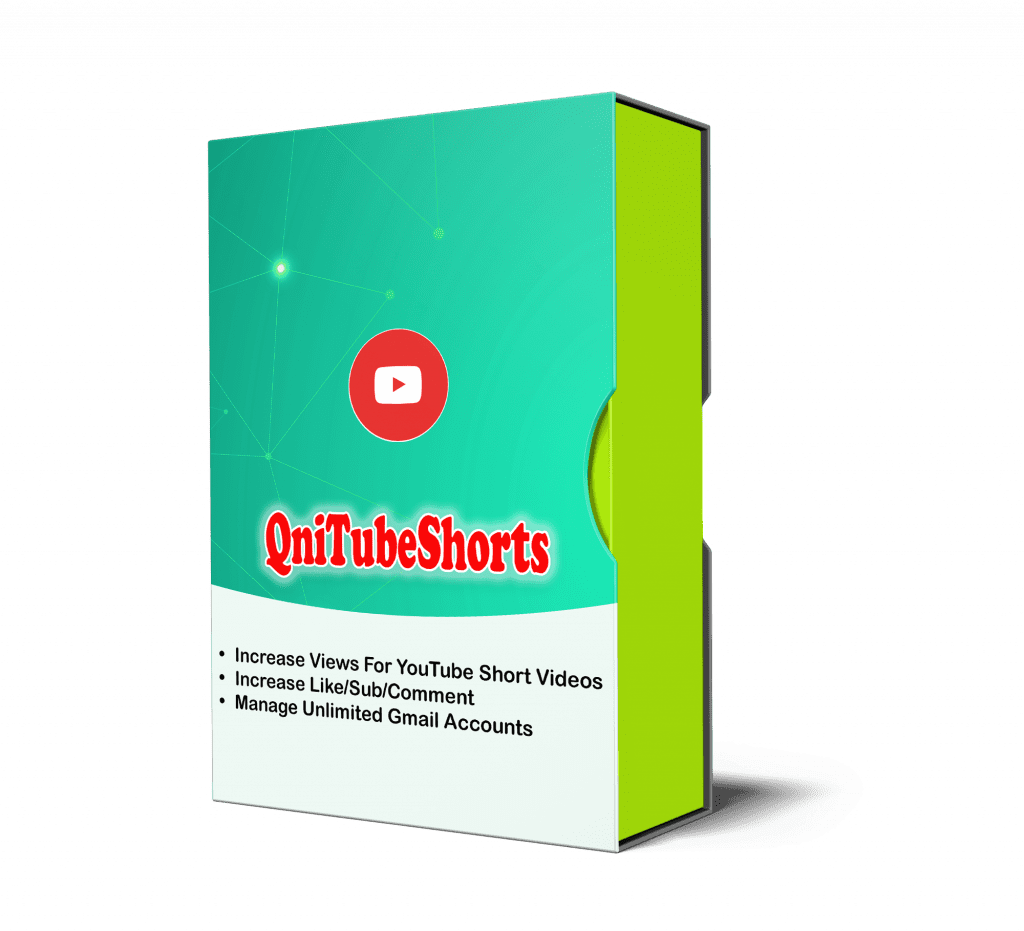 to Our Awesome Product now!
Enter your name and your email then click Submit for trial
WHY YOU SHOULD CHOOSE AUTOBOTSOFT SOFTWARE?
PRICING PLANS FOR QNITUBESHORTS
HOW TO USE QNITUBESHORTS SOFTWARE
Auto Increase Views for YouTube Shorts Videos
Auto Comment on YouTube Short Videos
Auto Increase Likes for YouTube Short Videos
How many views the bot can add daily?
Depends on how strong your computer is, bot will run more tabs at the same time if your computer is strong. Example CPU Core i7 and Ram 8G can run 40-50 tabs smoothly
What kind of proxies can we use?
You should use residential proxy to run views to avoid drop. You can buy Residential proxy from Saferproxy.com
How many Gmail accounts do we need?
Depends on how many views you want! The bot will change Gmail and proxies together to create many views.
Where do I buy Gmail accounts?
You can buy or rent Gmail cookies from us. Contact us for more information!
UPDATE LOGS
Fixed
Watch video with mobile interface
Fixed
Watch video from channel
11.12.2022
December 11, 2022