YouTube is one of the biggest video-sharing platforms in the world, with over 2 billion monthly active users. With such a huge audience, it's no surprise that many businesses and individuals want to promote their content on the platform. But uploading videos to YouTube can be time-consuming and tedious, especially if you have a lot of content to upload. A good YouTube mass uploader bot will help you save time uploading bulk videos.
Why do YouTubers need to upload bulk YouTube videos?
Uploading bulk YouTube videos can benefit YouTubers in many ways, consisting of
Build Audience Loyalty: One of the main reasons why YouTubers should upload bulk videos is to build audience loyalty. Viewers often subscribe to channels that consistently produce high-quality content. By uploading multiple videos at once, YouTubers can create a sense of anticipation and keep their audience engaged. Additionally, by uploading a variety of videos, YouTubers can cater to different interests and keep their viewers coming back for more.
YouTube's Algorithm Rewards Consistency: YouTube's algorithm rewards channels that consistently upload content. This means that channels that upload videos regularly are more likely to appear at the top of search results and recommended video lists. By uploading bulk YouTube videos, YouTubers increase their chances of being noticed by the algorithm and gaining more visibility.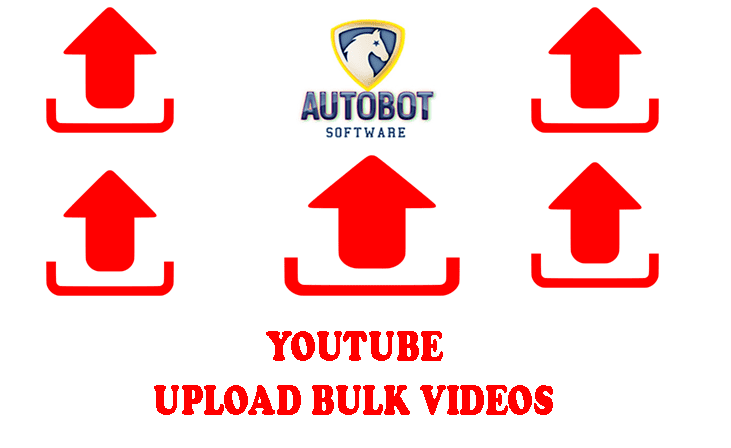 Increase Ad Revenue: YouTube channels can earn revenue from ads that play during their videos. The more views and watch time a channel has, the more money the channel's owner can earn from ads. By uploading bulk videos, YouTubers can increase their watch time and potentially earn more ad revenue. This can be especially beneficial for channels that rely on YouTube as their primary source of income.
You may be interested in how to monetize youtube videos
Opportunity for Experimentation: Uploading bulk YouTube videos also provides an opportunity for experimentation. YouTubers can test out new video formats, topics, and styles. By uploading a variety of videos, YouTubers can gain insight into what their audience likes and dislikes, and adjust their content accordingly.
The Benefits of Using a YouTube Mass Uploader Bot
Uploading videos to YouTube can be a time-consuming task, especially if you're uploading multiple videos at once. This is where YouTube Mass Uploader Bots come in handy. A YouTube bulk uploader is a software that automates the process of uploading videos to YouTube. With this tool, you can upload thousands of videos to multiple YouTube channels with just a few clicks.
There are several benefits to using a YouTube mass uploader bot, especially if you have a lot of videos to upload. Here are a few:
Saves Time: Uploading videos to YouTube manually can be time-consuming, especially if you have a large number of videos. With a mass uploader bot, you can upload hundreds or even thousands of videos at once, saving you time and effort.
Increases Efficiency: A mass uploader bot can upload videos to multiple channels simultaneously, which increases your efficiency and helps you reach a larger audience.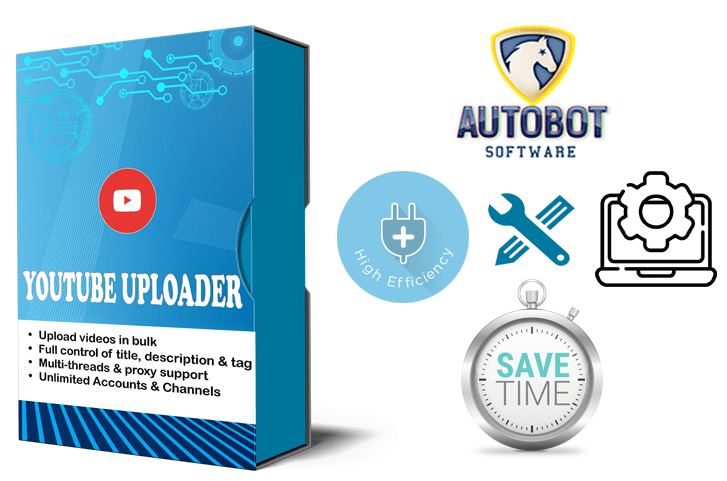 Consistency: With a mass uploader bot, you can schedule your uploads in advance, ensuring that your content is published on a regular basis. This helps you maintain consistency and keeps your audience engaged.
Customization: Many mass uploader bots offer customization options, such as the ability to add descriptions, tags, and other metadata to your videos. This helps you optimize your content for search engines and makes it easier for viewers to find your videos.
How to choose the right YouTube Mass Uploader Bot? 
There are many YouTube mass uploader bots available. Here are some factors to consider when choosing the right one for your needs.
First and foremost, you need to ensure that the YouTube bulk uploader you choose is reliable and trustworthy. It should be able to handle large volumes of uploads without any glitches or errors. Look for a bot that has a good reputation and positive reviews from other users.
Next, consider the features that the bot offers. Some bots may have basic features such as uploading videos, while others may have advanced features like scheduling uploads, customizing video descriptions, and adding tags. Think about what features you need and choose a bot that offers those features.

Another important factor to consider is the bot's compatibility with your device and operating system. Ensure that the bot you choose works seamlessly with your computer or mobile device.
Price is also an essential factor to consider. Determine your budget and choose a bot that fits within your budget.
Finally, customer support is crucial when selecting a YouTube mass uploader bot. Look for a bot that offers reliable customer support, whether it's through email, chat, or phone. This way, you can get help quickly if you encounter any issues while using the bot.
YouTubeUploadPro – the best YouTube Mass Uploader
Using this YouTube bulk uploader, users can
Upload bulk YouTube videos to multiple channels automatically
Moreover, users can customize the Title, Description, Tag, etc.
Auto-add watermarks before uploading videos
Create YouTube channels automatically
Moreover, the software can save uploaded video links after uploading
Furthermore, users can use proxy and manage unlimited YouTube accounts and channels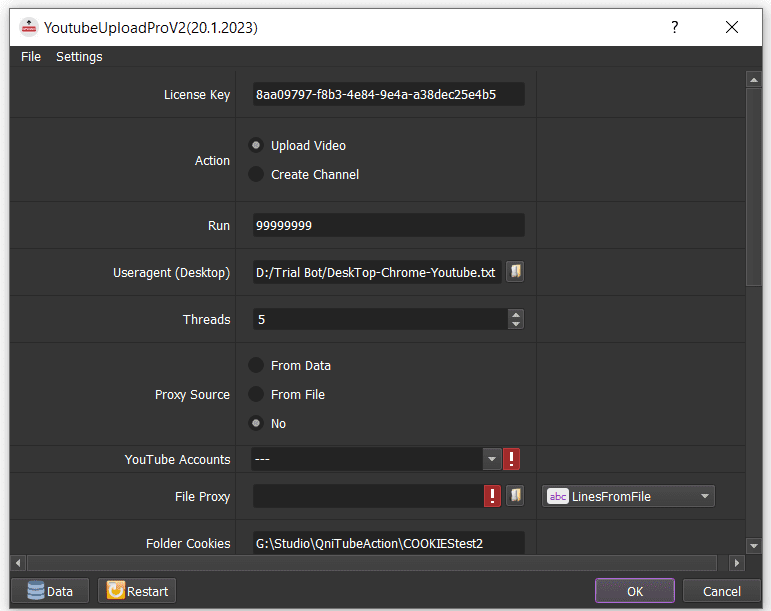 The customer service team is ready to support clients in running the bot.
Also, customers can get free and frequent update.
Do not hesitate to contact us at Autobotsoft – Top Marketing Software to test the useful YouTube bulk uploader
Thank you for following this article, we hope it will be helpful.
You may be interested in how to earn money from youtube