YOUTUBE LIVE CHAT SOFTWARE FEATURES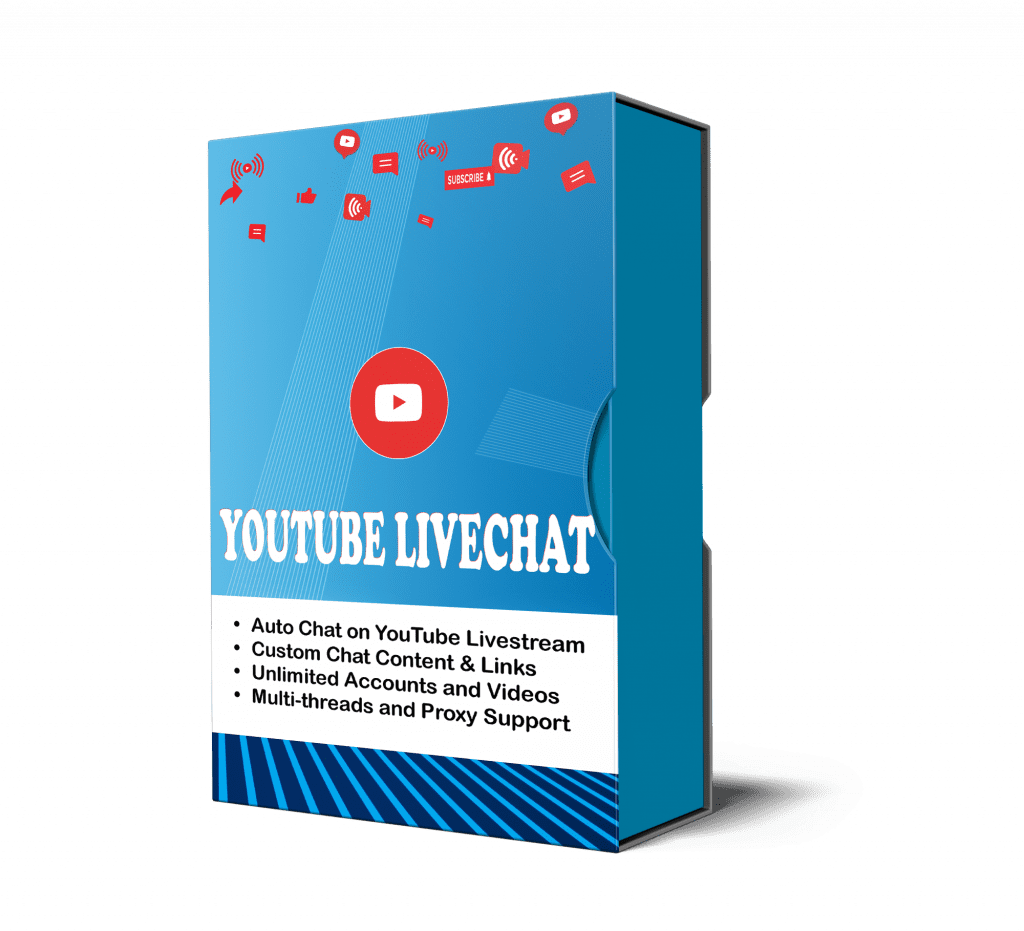 to Our Awesome Product now!
Enter your name and your email then click Submit for trial
WHY YOU SHOULD CHOOSE AUTOBOTSOFT SOFTWARE?
PRICING PLANS FOR YOUTUBELIVECHAT
HOW TO USE YOUTUBELIVECHAT SOFTWARE
YouTube Live Chat Bot | YouTube Auto Comment | Increase YouTube Live-stream Views
How many devices is this software used on?
Each license can be used on 2 computers
What kind of proxies can we use?
You should use residential proxy to run views to avoid view drop. You can buy Residential rotating proxy from Saferproxy.com
How many threads can the software run at the same time?
This software does not limit the number of threads running, depending on how strong or weak your computer is, choose the appropriate number of threads.
What does the software save Cookies for?
Cookies can be used in software that supports the function of using cookies without having to re-login to avoid being asked for verification when logging in to a strange device.
Can users customize the content of chat besides increasing YouTube Live-stream views?
Sure, users can customize the content of chat as they want
Where can users rent Gmail cookies run YouTube Livestream view bot?
Can users use Gmail cookies to run auto chat on YouTube Livestream function?
No, Gmail cookies are used to increase YouTube Livestream views only. If users want to run auto chat function, they need to use Gmail accounts.
UPDATE LOGS
21.11.2022
November 21, 2022
4.11.2022
November 4, 2022
Fixed
Login Gmail with new interface
27.9.2020
September 27, 2020
15.2.2020
February 15, 2020
Updated
Custom chat content
24.10.2019
October 24, 2019