Nowadays, Gmail is not so strange in our daily life as well as marketing strategies. Besides supporting everyone to exchange information quickly, Gmail also gives marketers and business owners a great number of benefits. In an email marketing plan, one or some gmail accounts are not enough, marketers need unlimited accounts. However, creating Gmail accounts manually takes a lot of time and effort. So in this article, we introduce to you a Gmail account creator tool that helps you create bulk Gmail accounts automatically. This tool emulates thousands of real users aiming to increase the reliability of the accounts.
Gmail with Useful Factors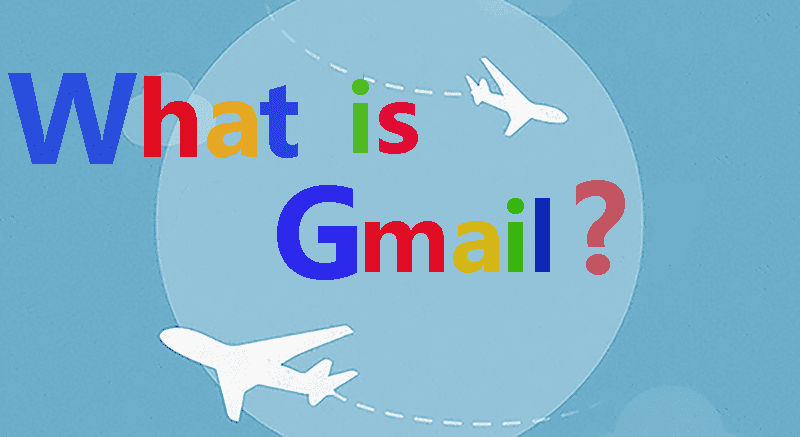 Gmail is a familiar mean of communication in the 4.0 era. It is a free email service established by Google, you can send and receive an email simply and quickly with a stable Internet connection. Everyone has at least one Gmail account if they use digital devices like smartphones or computers.
Gmail brings users better experience of utilizing as smooth as possible through several helpful features such as:
Large storage capacity (up to 15GB)
Connect to other services, and other social networks quickly and easily
Spam filter and anti-spam techniques
Synchronize to a lot of distinct features such as Google Drive, Google Plus, Google keep, etc.
Access to Gmail online and offline
Email classification system helps you to monitor and categorize messages simply.
Why Do You Need a Lot of Gmail Accounts?
When you have an unlimited number of Gmail accounts, you can use them for many different purposes such as:
Support for online marketing purposes
Gmail plays an important role in the email marketing campaigns in many companies and businesses. This is a cost-saving form of product promotion and does not require a large number of human resources. Because of these benefits, multiple companies can not ignore this marketing method.
Register mass accounts on social networks
Currently, most social networks require you to sign up for an account with Gmail instead of a phone number. This allows you to connect Gmail accounts with a variety of other platforms such as Facebook, Instagram and Twitter and manage everything easily and simply.
Besides email marketing, social media are also potential markets for the masses. You can sell a wide range of products and services by posting product photos and details, go live to engage and close deals directly with viewers, and more. To increase customers' reliability, the sellers pay attention on increasing subscribers, comments, likes by a series of clone accounts to get organic engagement. Therefore, you need a larger number of Gmail to register unlimited accounts that support your purposes on social sites.
Increase views, likes, and subscribers for Youtube videos
Youtube is a popular online money-making tool for many years. However, your channel must get enough 4000 watch hours and 1000 subscribers, then you are able to turn on the monetization button of Youtube and earn revenue from Youtube. To reach these numbers, you must have at least 1000 quality Gmail accounts. Whether you wish to increase Youtube engagement manually or do them automatically using software, Gmail is great to help you maximize its effectiveness.
Increase reviews on Google Maps by Gmail accounts
Google Maps is one of the great brand promotion platforms applied by many types of businesses such as restaurants, hotels, coffee shops, and eateries. According to the survey, 94% of customers often look at reviews, especially reviews on Google maps before booking a certain place or placing an order. Taking advantage of this, a large number of owners use the increasing reviews method to attract customers. However, if you wish to apply this way to popular your brand, you need a mass of Gmail accounts to generate reviews like real users.
What is Gmail Account Creator?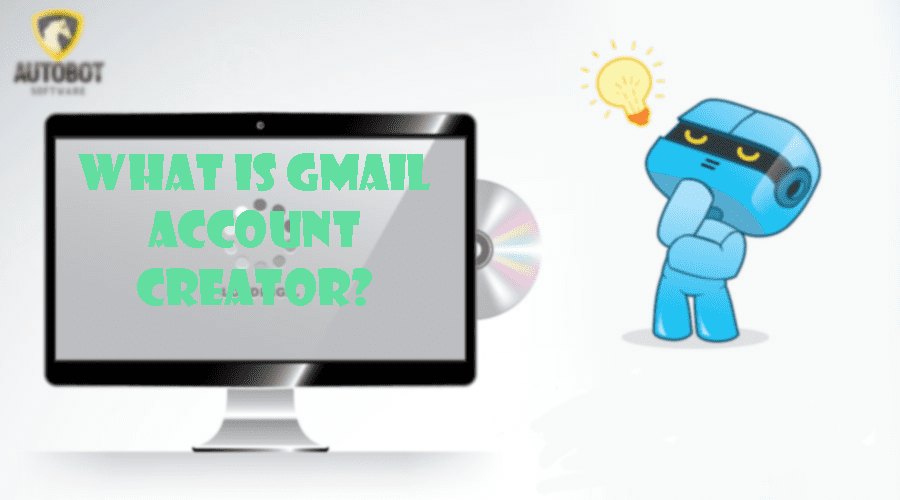 Gmail account creator is a tool that can help create bulk Gmail accounts easily and economically in a short time. You can create unlimited Gmail accounts with a few mouse clicks.
The need of using Gmail to promote brands, products, or services is increasing. However, creating mass Gmail accounts manually is a time-consuming activity. Therefore, a large number of Gmail software are released to meet the need of multiple marketers and companies. And it can not help talking about our GmailCreator. This tool usually receives a lot of positive responses from customers. We will tell more about it in the end part of this article.
Besides supporting you to save time and effort, there are some reasons you should use Gmail account creator we wish to show you in the next section.
GmailCreator software allows you to create bulk Gmail accounts on your windows PC or VPS automatically. Moreover, with smart features integrated, GmailCreator will give users the great experience of using software.
Benefits of using Gmail account creator 
Gmail is being used popularly all over the world because it has lots of positive points. Owning masses of Gmail accounts can help simulate real users in advertising campaigns in the best way. However, it is difficult for users to create bulk Gmail accounts manually because you need to use different IPs to prevent Gmail accounts from scanning by Google.
Farming Gmail accounts after creating is also an essential part if you desire to use them a long time without being disabled. Besides, Google is tightening censorship to prevent users from creating virtual accounts. So how can you create high-quality Gmail accounts at a low cost and save time? In this case, taking advantage of Gmail account creators will help you address all issues in creating Gmail accounts in bulk. Now, we will move on the end of this article, let's find out the GmailCreator software of Autobotsoft.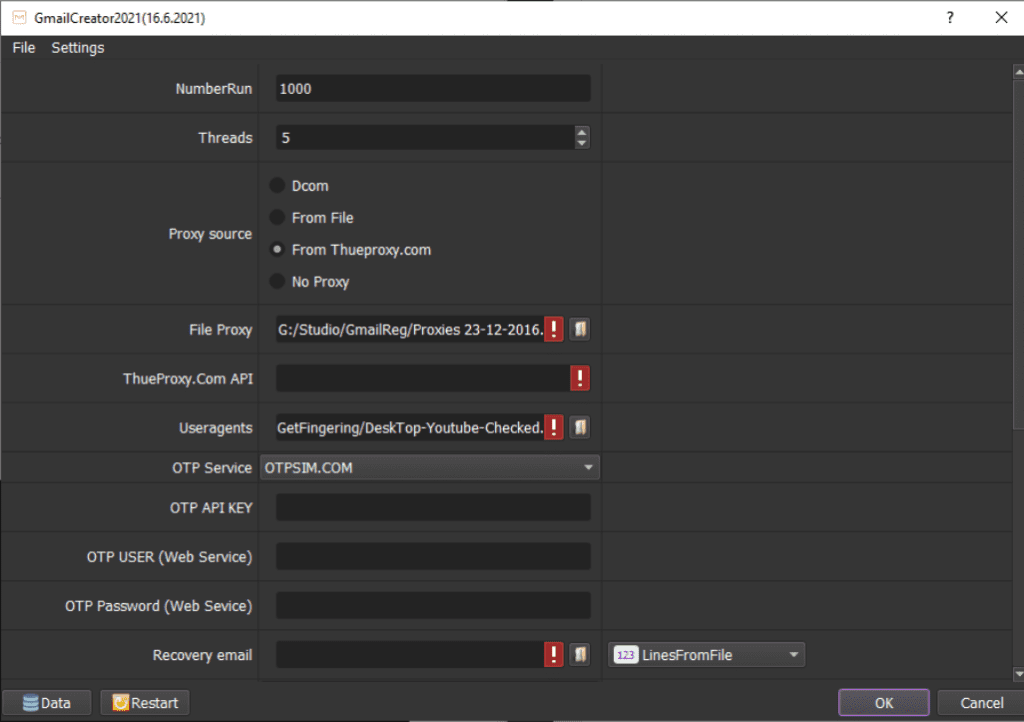 Outstanding Functions of GmailCreator – Bulk Gmail Account Creator Tool
Create bulk Gmail accounts
Support using Dcom or Proxies to change IP
Autosave cookies and profiles to use on other software
Auto Upload avatar
Create YouTube channel
Create Google Docs files, Google alerts, Watch YouTube Videos, etc. to gain trust for Gmail accounts after creating.
Integrate with many OTP providers for phone verification
Export Gmail accounts to separate formats: Txt, csv, etc.
Set schedule to create bulk Gmail accounts
Import Gmail from other sources to farm in Gmail Creator in order to gain trust for accounts.
Auto re-verify when accounts are asked for phone verification again.
A bulk Gmail account creator tool as GmailCreator will be the best choice for you to create bulk Gmail accounts. It will address all issues that arise in creating a large number of Gmail accounts and help save user's time, effort, and money.
We hope this article will be helpful for all of you. Thanks for your reading.
For more details, kindly contact us at Autobotsoft – Top Marketing Software