FANPAGE CREATOR SOFTWARE FEATURES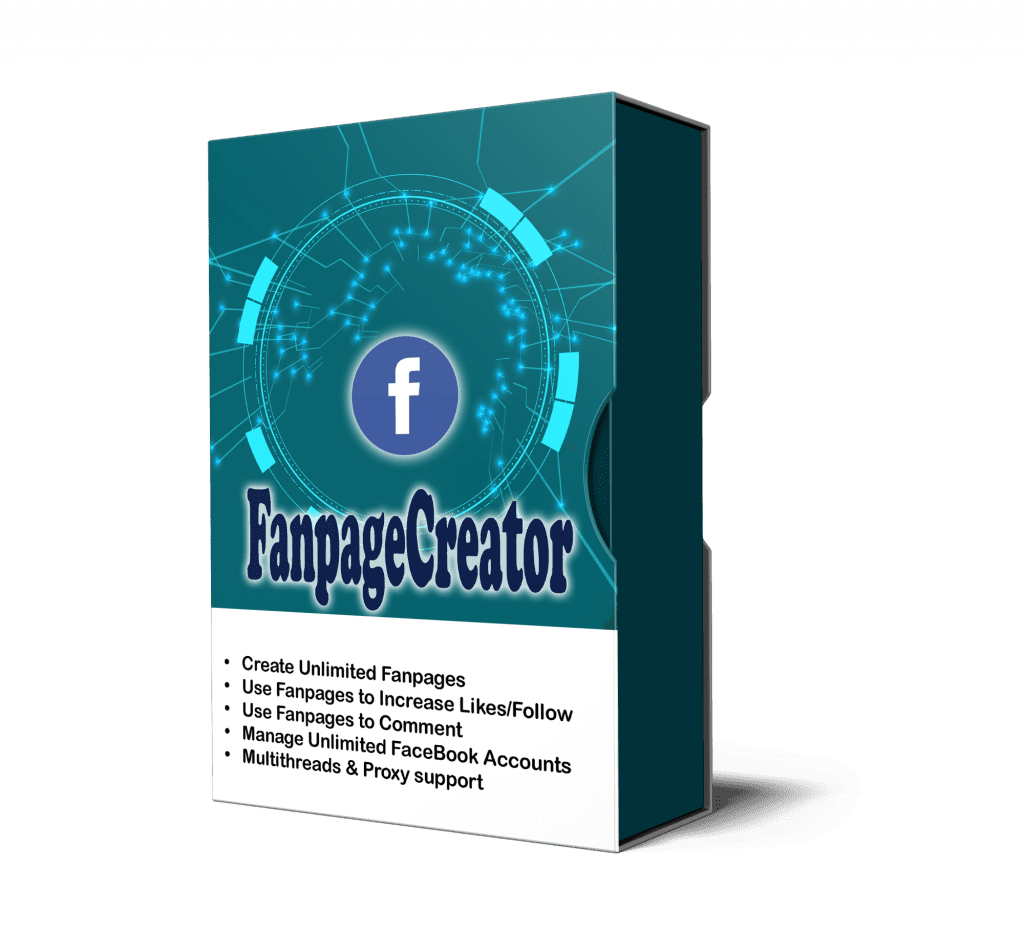 to Our Awesome Product now!
Enter your name and your email then click Submit for trial
WHY YOU SHOULD CHOOSE AUTOBOTSOFT SOFTWARE?
PRICING PLANS FOR FANPAGE CREATOR
HOW TO USE FANPAGECREATOR TOOL
How many devices is FanpageCreator software used on?
Each license can be used on 2 computers (1year and lifetime package) to create unlimited Fanpages, SEO Facebook, increase like, comment, follow,… When you need to change to another machine, you can reset by yourself on our web directly within once 3 days.
What kind of proxies can we use?
You should use residential proxy to create Facebook page and use fanpages to gain like, follow, comment. You can buy Residential proxy from Saferproxy.com
What does the Facebook SEO software save Cookies for?
Cookies can be used in FanpageCreator software – get more views/like/comment from fanpages that supports the function of using cookies without having to re-login to avoid being asked for verification when logging in to a strange device.
How many threads can the free Facebook likes increaser run at the same time?
FanpageCreator – create bulk Facebook pages software is unlimited the number of threads running, depending on how strong or weak your computer is, choose the appropriate number of threads.
How many Facebook pages can be created with 1 proxy?
Each proxy can be used to create 1-10 accounts
Do you sell Fanpages?
Sorry for no. You can buy FanpageCreator to create thousands of fanpages yourself.
What can I do with these fanpages after creating?
You can use them to like posts, or other pages
Do you provide proxy to use with tool or I need to buy it separately?
You need to prepare proxy yourself or buy at our web https://saferproxy.com/
Can you support me while using tool or we must follow only tutorial?
You should read tutorial first, if there are any questions you can contact us to get support https://autobotsoft.com/contact-and-payment-methods/
04.09.2023
September 4, 2023
Added
Select Fanpage Name from File