FACEBOOK BOT FEATURES - FACEBOOKFARMING SOFTWARE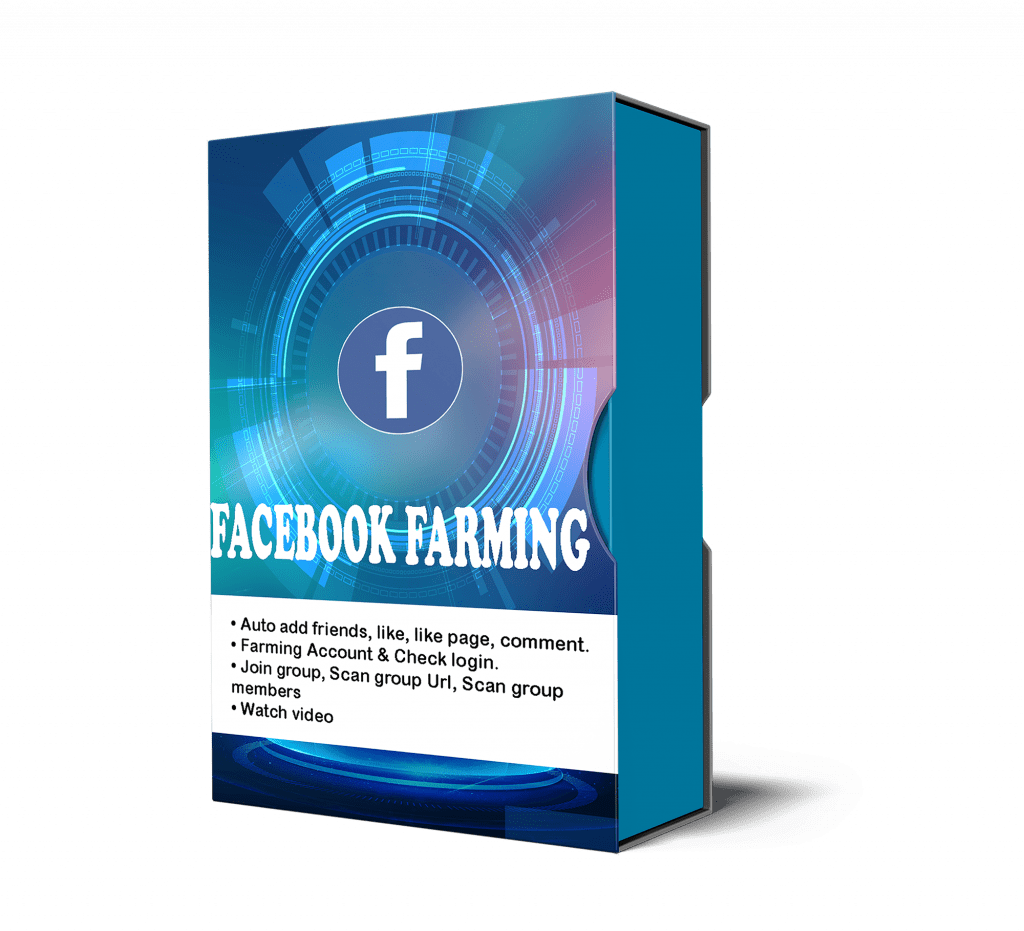 to Our Awesome Product now!
Enter your name and your email then click Submit for trial
WHY YOU SHOULD CHOOSE AUTOBOTSOFT SOFTWARE?
PRICING PLANS FOR FACEBOOKFARMING
HOW TO USE FACEBOOKFARMING SOFTWARE
Facebook Bot | Auto Comment on Facebook | Auto Share | Auto Like | Farm Facebook Accounts in Bulk
How To Increase Facebook Likes | Facebook Marketing Software | Facebook Seeding Bot
How To Do Bulk Comments on Facebook Facebook Automation Software Facebook Seeding comments
How many devices is this Facebook software used on?
Each license can be used on 2 computers (regular license) to auto like and comment on Facebook. When you need to change to another machine, you can reset by yourself on our web directly every 3 days.
What kind of proxies can we use?
You should use residential proxy to farm Facebook accounts. You can buy Residential proxy from Saferproxy.com
How many threads can the Facebook seeding software run at the same time?
This Facebook bot is unlimited the number of threads running, depending on how strong or weak your computer is, choose the appropriate number of threads.
What does the increase likes Facebook tool save Cookies for?
Cookies can be used in bulk like Facebook software that supports the function of using cookies without having to re-login to avoid being asked for verification when logging in to a strange device.
How many times per day should I run auto add friend Facebook function?
There is no rule on how many times to add friend per day for FacebookFarming tool. However, you should not spam too much. Should run add friend function about 10-15 times per account. You should also use quality proxy to avoid account lockout or interaction drop.
Can I run multiple function at the same time? I want to bulk like and comment FB at the same time
Facebook marketing software can't run multiple function at the same time. Kindly run each functionseparately.
Can I run SEO Facebook bot on China?
Yes, you can. You should run bulk follow Facebook tool on VPS to avoid being blocked to connect to Facebook
09.09.2023
September 9, 2023
Updated
The latest chrome browser
Fixed
Like, Comment function
19.02.2023
February 19, 2023
30.01.2023
January 30, 2023
06.01.2023
January 6, 2023
05.01.2023
January 5, 2023
21.12.2022
December 21, 2022
04.12.2022
December 4, 2022
27.11.2022
November 28, 2022
21.10.2022
October 21, 2022
04.10.2022
October 4, 2022
20.12.2020
December 20, 2020
15.2.2019
February 15, 2019