What are features of BingAdsLearner software?
Multi-threads

Support using Dcom or Proxies to change IP easily

Scrape Bing ads title, description
Scrape Bing ads landing page
Spy Your Competitor's landing page

….
Tutorial Video:
How to use BingAdsLearner Tool?
First, use the provided account and password to fill in Login and Password.
Click OK to login.
The following screenshot will show you all setting parameters of the software: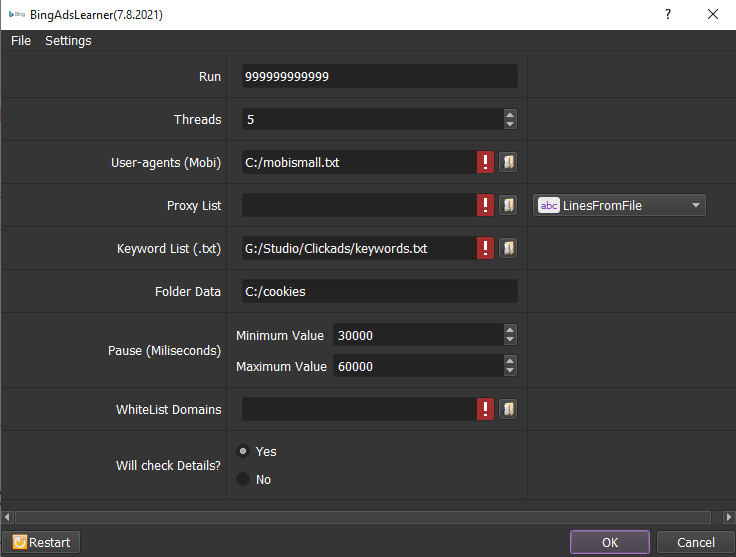 1. Run
This is the number of times that you want the software to run. You can leave it as the default.

2. Threads
The number of threads (Tab/account,…) to run at the same time.
Each thread corresponds to a window that is opened. Depending on the strong or weak configuration of the computer, choose the number of threads accordingly.

3.

Useragent (Mobi)
You will be provided with a mobile virtual file. Download and save the file provided in a folder on your computer.
Then copy the path of the folder that contains the file into the software.

4. 

Proxy

List
You prepare an input proxy file of one of the following two types:
First, you list the proxy list into a text file (.txt format) like the image below. Each proxy address is a line of the text file. The software can run proxies in bulk.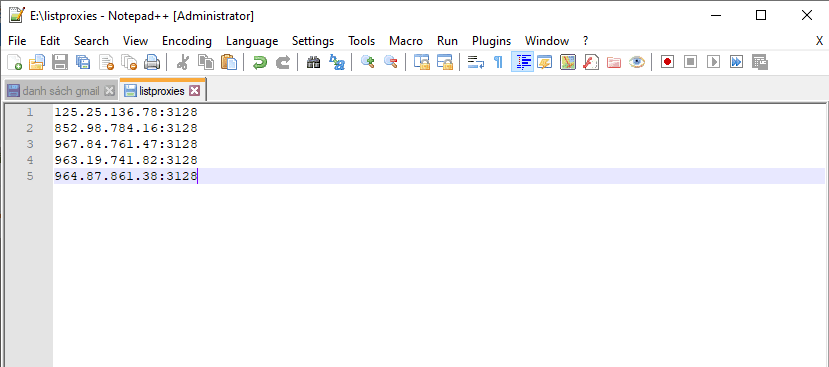 Next, to upload the proxy file, select LinesFromFile and then select

to upload the list of created proxies.

You prepare a link containing the proxy, then put the link in the text box and select "LinesFromUrl" as picture below:

5. Keyword List
You list the keywords that you need to search in Bing into a text file (.txt format) as picture: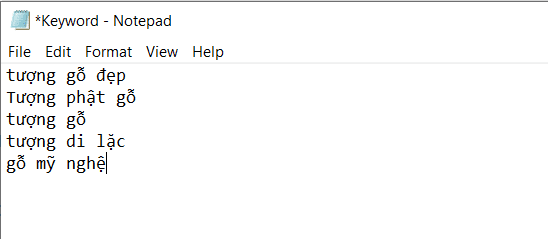 Click

to upload the created keyword file:

6. Folder Data
Create a new Data folder.

Click on the "Data" folder that you created to get the link:


Finally, paste in Folder Data.

7. Pause (Miliseconds)
This is the rest time between runs. The unit is milliseconds.

8. WhiteList Domains
You enter here the websites that you do not need to scrape data on Bing.
You list the website list into a text file (.txt format).

Select

to upload a list of created websites.
9. Will check Details?
Select Yes to view details of Websites running ads. Otherwise, choose No.

After you have checked the items, click OK to run the software.
Select Show browser to see the running of the software.
How much does BingAdsLearner cost?
Contact info
Email: autobotsoft@gmail.com
FaceBook: https://www.facebook.com/autobotsoftsupport
Skype: live:.cid.78c51cd4e7238ae3
YouTube: https://www.youtube.com/channel/UCGftS8E3vX7IaUwg4GgDWDQ
Twitter: https://twitter.com/autobotsoft