Nowadays, as a part of marketing, email is widely used in business campaigns thanks to its convenience and effectiveness. However, it is so hard to send emails manually to masses of customers at the same time. Therefore, you are able to take advantage of an automated email marketing tool that helps you solve all issues in your email marketing campaigns. You can refer to the mass email sender – Mailerking, this tool is highly appreciated by a large number of users.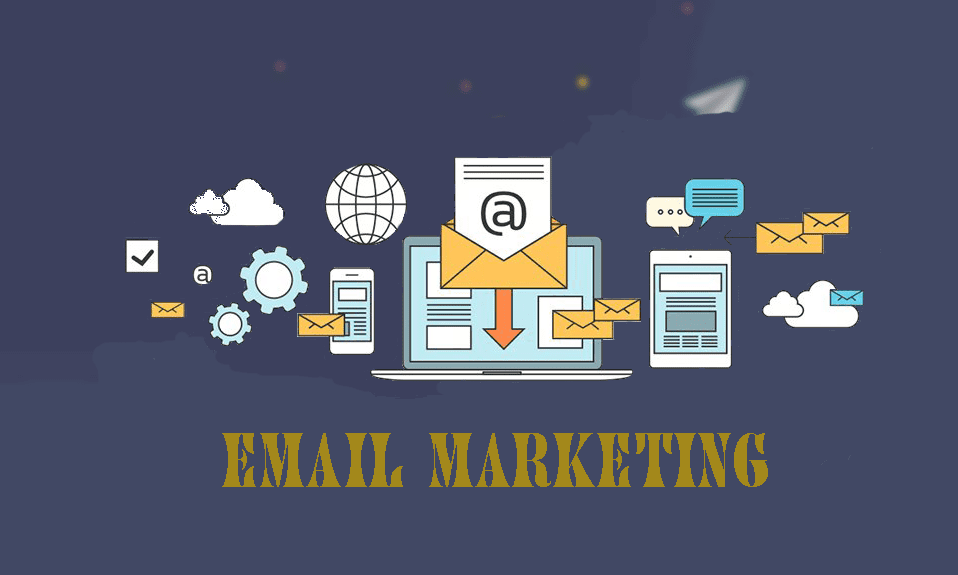 What is Email? What is Email Marketing?
Email – Electronic Mail is a great tool for exchanging information quickly through the Internet. You can use devices such as phones, laptops, or computers with a stable Internet connection to send and receive emails whenever and wherever. Besides, the email system will automatically store messages and easily forward them if you need.
Email marketing enables you to access customers and promote your products/services via email. Marketers will collect or purchase data containing email addresses. And then they will send customers detailed information about products.
With industry 4.0, if email is used in the right way, it can help the mass of brands increase revenue as well as the number of potential customers day by day.
Unexpected Advantages of Email Marketing
In fact, email marketing is one of the great promoting strategies that companies can not ignore it. Although it does not bring users fantastic benefits like distinctive marketing methods, it still has unique advantages. In this section, we will show you some strengths when using email in marketing campaigns:
Save advertising costs
There are multiple kinds of marketing such as newspapers, media, banner advertising, etc. However, these traditional marketing types need a big budget. Meanwhile, the fee for email marketing is cheaper and the speed of delivering emails to the right customers is as far as possible. It helps you save a considerable amount of money, which can be used for other activities.
Establish brand awareness
You bring valuable information about products/services to your customers and attach your trademark. Your customers will identify when they come across your products. Besides, these actions can help your customers access more free gifts or vouchers which easily make them satisfied. Thereby, you also have lots of chances to bring your brand closer to them. If you give customers a good impression at the first sight, you will have more potential customers.
Boost your revenue
Regularly emailing customers supports you enhance your brand recognition and building consumers' credibility. Furthermore, you can find out the information or products that customers are interested in through online surveys or discussions on social forums. Through these valuable feedbacks, you can upgrade or create more products to meet the users' needs. As a result, you will improve how someone views your business and get a high appreciation for your company. As a result, you will get more potential customers and contribute to boosting sales for your company.
Increase traffic to the website
You are able to attach links or CTA buttons within email sent to the customers list. This is an effective and economical method to bring more new visitors to your website or blog and increase the clickthrough rate.
Build relationships with customers
Email marketing enables you to strengthen relationships with your customers by giving them the information they want. Besides, you can also attach some vouchers in supermarkets, bookstores, coffee shops, gift coupons on birthdays, or many useful tips. Through these ways, customers will appreciate your value and think about you first when they need some products or services.
However, email marketing also has a minor drawback that we can see. If your email content does not attract customers and contains signals that look like spam, customers are willing to delete it without reading carefully the information you sent. Then they will feel annoyed and have a bad impression of your company if your company sends emails with the same content as previous emails. Up to now, this disadvantage has not been solved yet. We just can create an impressive email with informative content to attract customers open and read our message inside.
Why

Should

You Use Automated Email Marketing Software?
As we mentioned above, email plays a vital role as a channel to advertise products in a large number of companies because it gives them multiple fantastic benefits such as saving promotion fees, creating engagement with customers, building brand recognition, and enhancing website traffic.
However, when you send emails in bulk with the same IP, Google will mark them spam and move them to trash before customers receive. Moreover, if you do marketing manually, it will take a lot of time and be ineffective. These are reasons why you need a mass email sender tool like Mailerking software. It enables you to send emails in bulk safely and automatically with different IPs.
Mailerking – Mass Email Sender Tool – Outstanding Features of Mailerking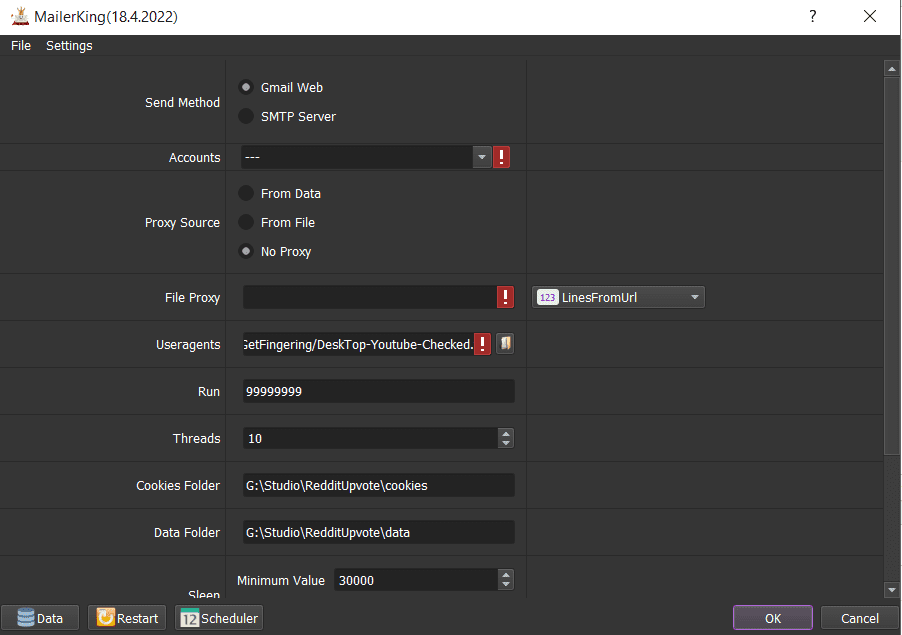 Email marketing is more and more necessary in almost marketing strategies. We released an automated email marketing tool called Mailerking to meet the needs of multiple marketers. Mailerking software not only helps you save a lot of time, but it also has different outstanding functions such as
Send mass email using the web interface
Send email in bulk with the SMTP server
Auto save cookies and profiles
The software simulate different devices
Run with multiple threads
Can use rotated proxy to run
Frequent update automatically
The software is easy to use.
We hope this article will be useful for all of you. Thanks for your reading.
For more details, kindly contact us at Autobotsoft – Top Marketing Software