While social networks are growing day by day, no one forgets landing in email marketing and realizing it's the perfect traditional channel for us. In fact, email marketing is one of the go-to-market methods that not everyone understands well. People often spend time focusing on growing their business but don't have enough time to send out each email or reply to customer inquiries. Fortunately, technology is progressively advancing so there are some things you do not have to do, and the same goes for email marketing. Accordingly, you can save a lot of time and effort with Auto Email Sender – that automatically sends bulk email with SMTP server. Let's explore benefits of using SMTP server and advantages of the email marketing tool to your business. 
Benefits of sending bulk emails with SMTP server?
Simple Mail Transfer Protocol (SMTP) is the server used to send and receive emails in bulk. SMTP servers facilitate email communication and are a crucial email marketing tool. Here is the workflow of SMTP server: 
After composing an email and selecting "send," your email application (e.g., Gmail, Outlook, etc.) will employ SMTP to dispatch the message from your email app to the email server. 
The email server will utilize SMTP to convey the message to the recipient's receiving email server. 
Upon the successful receipt of the SMTP transmission, the recipient's email client retrieves the message using IMAP or POP3 and deposits it in the inbox for the recipient's access.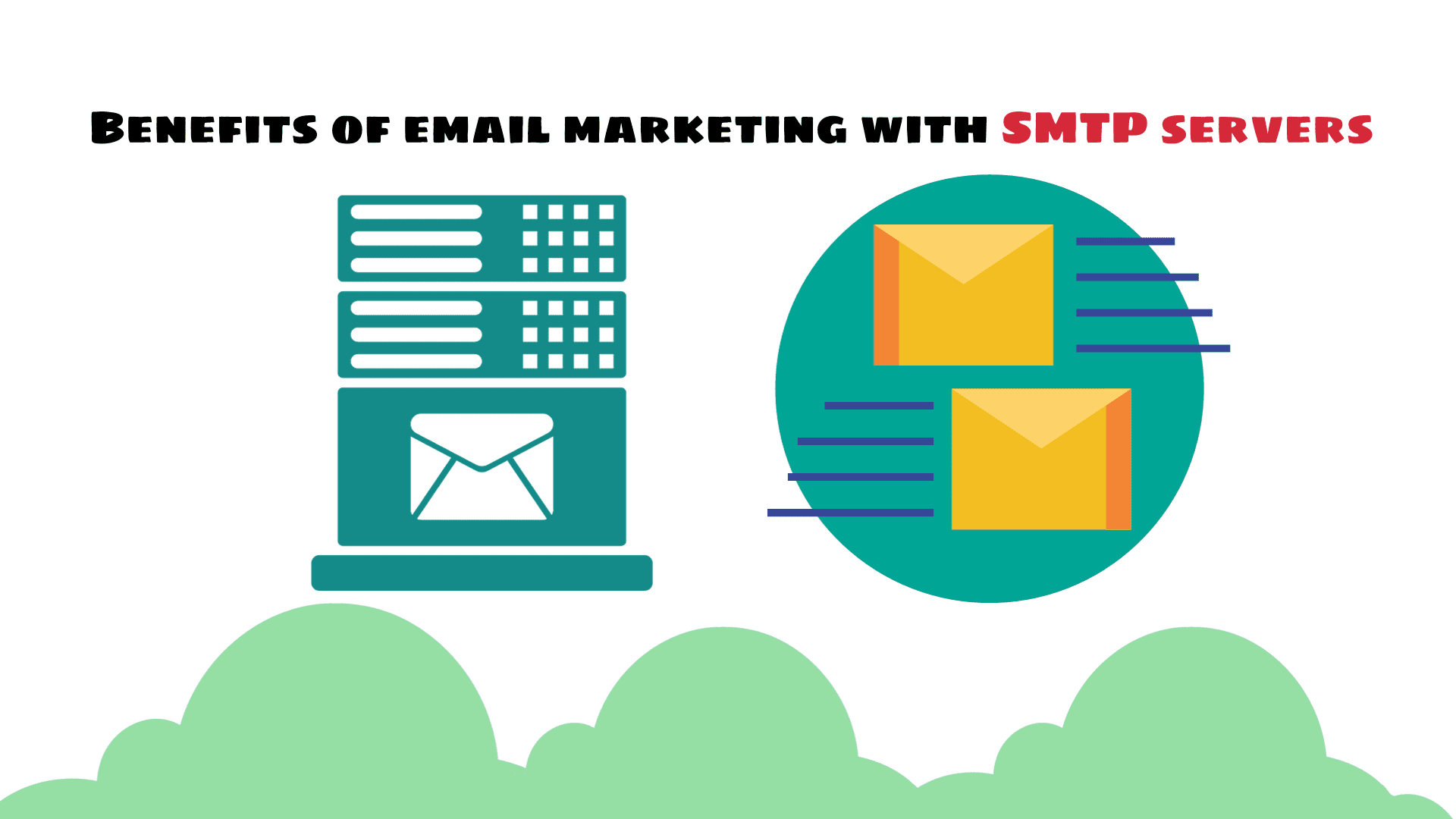 SMTP server is designed to efficiently handle bulk email sending by ensuring reliable and timely delivery of marketing emails to recipients. The server is an essential tool for email marketing campaigns to reach a large audience. Besides, messages are processed and sent in an organized manner through an effective queue management. SMTP also helps enhance the security of email communication and prevent unauthorized access. It enables marketers to identify and address issues promptly, ensuring that the campaign runs smoothly. Ultimately, SMTP servers provide reliability, security and scalability in infrastructure so that your emailing campaign can reach a targeted audience in no time.
Why is email marketing a sustainable marketing approach?
Email marketing is a traditional marketing strategy that sends marketing messages to your prospects. The strategy may include sending weekly newsletters, promotional emails, and special deals for a specific list of contacts. This approach allows businesses to build lasting relationships with customers and turn your leads into sales or loyal buyers in the long run.
When it comes to engaging in email marketing, businesses or sales executives are afraid of annoying customers if they send too many emails. However, you may be surprised by a research that nearly half of clients can happily receive weekly promotional emails. In general, new and small businesses often aim to send 10-19 emails per month. Hence, let's put an end to your fear and build a lasting email marketing campaign.
If you are closely managing marketing channels, you may have noticed that emailing helps drive conversion rate more than social media. As a valuable data, 60% of consumers have been influenced by promotional emails prior to making an order, while social media influences 12.5% of users. 
1. Cost-effective solution 
The era of smartphones is on the rise, so customers can reach your emails extremely fast. If your product or service is time sensitive, email is the sweet spot to communicate rapidly. Unlike paid Facebook ads, there will be no charge for sending an email and waiting for customers to read it. You also don't have to pay for email boosting or ensuring your content reaches a large number of recipients. Your role entails preparing quality messages and putting yourself in the customer's shoes. You should have creativity and an eye for design, and be sensitive in responding to customer requests. But not like SEO, there is no call for research keywords or boost website traffic. You may have to spend a very small amount of money compared to other marketing methods such as getting Mass Email Sender. 
2. Improve an open rate with personalization
Personalization stands out as the utmost critical element in marketing. When the content of a marketing message resonates with an individual on a personal level, they are more inclined to interact. With the aid of merge fields and list segmentation, tailoring your messages becomes effortless in email marketing. These tools allow marketers to optimize your messages based on individual preferences, demographics, behaviors. Email services provide the ability of personalization to improve open rates. You're expected to employ a merge field for the recipient's name, leading to a 50% increase in click-through rates. In addition, sending tailored messages to different groups within your email list helps improve significantly click-through rates. Finally, personalization allows users to capture the recipient's attention and boost more sales to your business. More importantly, these tasks are often completed in mere seconds. 
3. Enhance SEO efforts 
Not many people believe that email marketing will help boost SEO efforts. However, emailing is one of the best ways to distribute your content as well as get more traffic to your site. While emailing may not directly enhance your rank on search engines, it has the potential to stimulate the expansion of backlinks to your domain—an essential factor influencing SEO rankings especially when you have a large contact list. More importantly, well-crafted messages can contribute to better keyword density that is an optimal density is crucial for SEO. 
4. Improve a visibility rate 
Email marketing is also the most efficient approach to communicate with the majority of customers and clients. If you've known how to customize a spam filter then most of your contacts will be able to receive your message. With social media channels, besides, your content needs virality at the beginning then your followers can easily see your organic posts. Hence, email marketing facilitates you in connecting with your leads. Besides social media's continuous changes, email marketing is the marketing approach that yields the most enduring and sustained outcomes.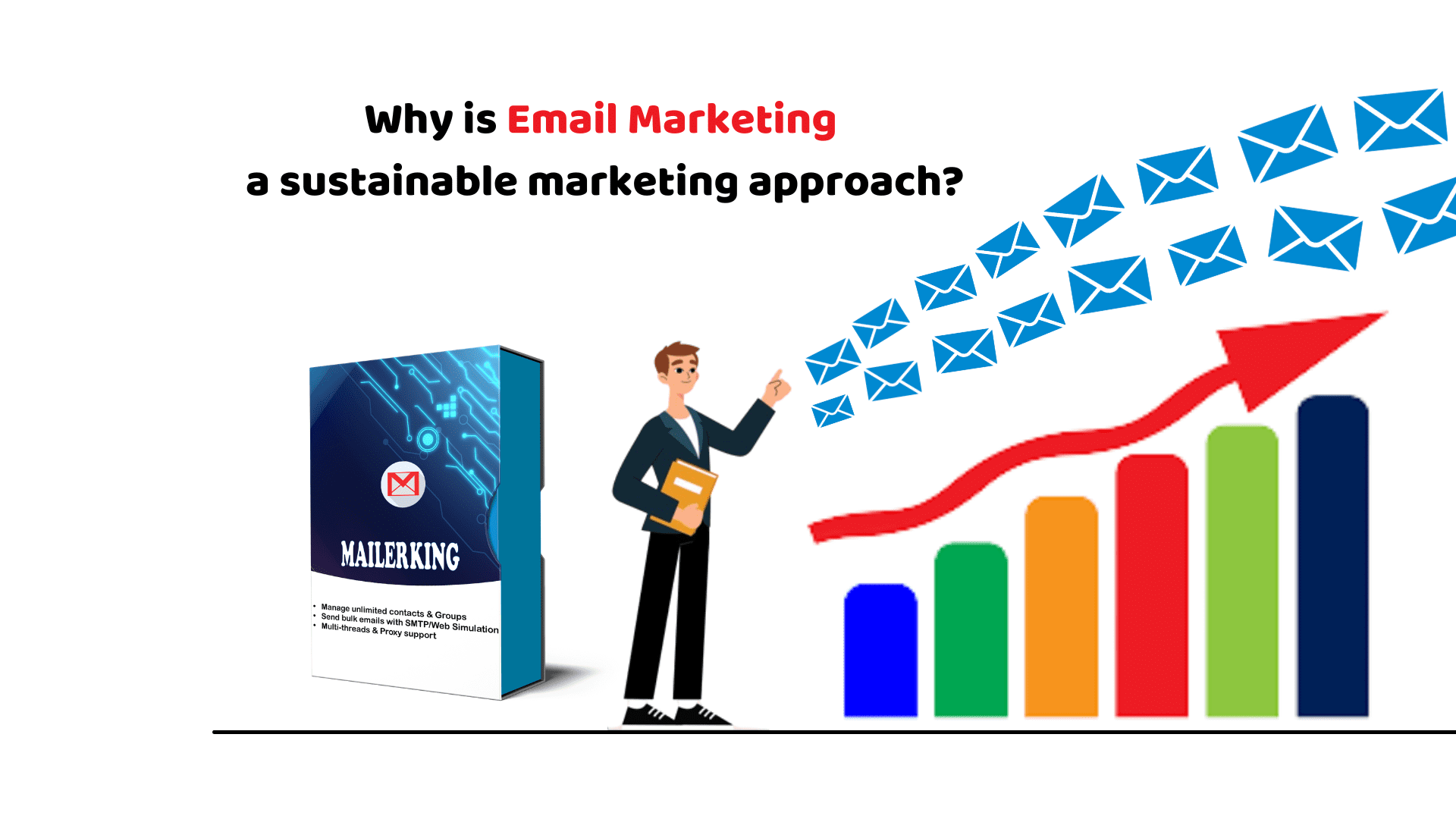 Why should you send bulk emails with Auto Email Sender?
As a business owner, time is extremely valuable and finding ways to save time and effort is vital. Auto Email Sender is a powerful marketing automation tool that allows users to send batches of emails at the same time with SMTP or gmail servers, which is extremely effective for lead engagement and improving conversion rate & retention rate.
Mass email sender is an easy-to-use SMTP email sending tool with a user-friendly interface. You are tasked with adding a list of your accounts and recipients, the tool then delivers your messages to the right clients via SMTP or Gmail web. With this tool, more specifically, you can set a schedule to ensure the right time for sending.  What's more, Automated Email Sender is designed for sleep time or interval sessions to simulate human activities. In short, Auto Email Sender facilitates bulk email communication, ensuring reliable and organized delivery to a wide audience.  It is a valuable tool for businesses looking to streamline their email campaigns and boost engagement.
For more information, please do not hesitate to contact us at autobotsoft.com